The initiatives we support in our Step Up community programme aim to make a difference in the local community in which we work. We can help young people in our community increase their literacy skills, enhance their school experience, attend third level education and be aware of career opportunities. To achieve this, we work with local schools on a number of educational programmes with the objective of making a positive difference to young people's education.
LITERACY
A&L Goodbody supports literacy as its flagship programme
One in ten children leave Irish primary schools with serious literacy difficulties.
This increases to one in three in disadvantaged communities. We have chosen the underachievement of literacy as the main focus of our educational programme.
We are proud to be the lead partner of Suas' Literacy Support Programme. The Programme works with volunteers to provide direct support to 8 - 14 year old school children in designated disadvantaged schools in Ireland to improve their literacy levels.
We will support this initiative through providing:
Pro bono counsel for Suas in respect of their own corporate affairs
Employee volunteers to work directly with the school children to deliver the Literacy Support Programme
Annual funding to help the delivery of the Literacy programme nationally
The Literacy Support Programme recruits volunteers and trains them to be literacy mentors. Supported by expert research on literacy teaching and using assessment tools with a strong evidence base, volunteers are trained to improve the literacy levels of 8-14 years olds in DEIS schools (Delivering Equality of opportunity in Schools), an initiative designed to address educational disadvantage in Irish schools.
A&L Goodbody is currently in partnership with three local schools; St Vincent's Girl's National School, North William St, Dublin 1 and St Joseph's Co-ed Primary School, East Wall, Dublin 1.
Since the partnership was formed in January 2013, approximately 160 A&L Goodbody volunteers have attended a weekly one-to-one session with the same student for an 8 week period. During these sessions the volunteer and child read aloud together. This intervention, known as Paired Reading, builds student's confidence and has been scientifically proven to improve literacy.
---
A&L Goodbody Belfast – A time to read partnership
Literacy is also a core focus for the Belfast office and since September 2013 we have partnered with Business in the Community Northern Ireland's (BITCNI) A Time to Read Literacy programme. This programme helps improve literacy levels for young people in the local community.
For the last three years 20 people from our Belfast office have volunteered to participate in a weekly paired reading programme for the academic year with St Patrick's National School, Belfast.



---
Junior Achievement
Junior Achievement Ireland encourages young people to remain in education and teaches them the skills they need to succeed in the working world. Since 2001, we have been actively involved in Junior Achievement both financially and by encouraging our employees to become volunteers. A total of 150 A&L Goodbody staff members have volunteered for Junior Achievement in many local primary and secondary schools over the last 13 years.
WORK EXPERIENCE PROGRAMMES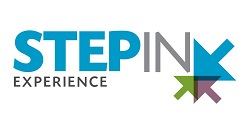 Step In Experience
Launched in 2012, Step In Experience is a week-long bespoke work experience programme for transition year students. The objective of Step In Experience is to provide students aged 15-17 with an insight into the Firm and the potential career paths available to them.
Step In Experience runs three times a year during September, October and March accommodating 60 transition year students. The programme follows a blended learning approach where students:
Attend classroom style presentations provided by employees across various disciplines in the Firm
Shadow A&L Goodbody employees in their day to day practice. These A&L Goodbody employees will also act as mentors to the students during their time with us
Attend presentation and CV & interview skills workshops
And participate in field trips to Trinity College Dublin, the Courts and the Law Library
Step In Experience is supported by A&L Goodbody employees from various functions and disciplines across the Firm including Business Services; highlighting that working in a law firm does not necessarily mean only becoming a solicitor.
The week-long programme is open to students from all schools throughout Dublin including our partner schools:
O'Connell's Secondary School, North Richmond St, Dublin 1
Mount Carmel Secondary School, Kings Inn St, Dublin 1
Presentation Secondary School, Warrenmount, Dublin 8
Marian College, Sandymount, Dublin 4
Limited places available, for more information please contact adavy@algoodbody.com

Trinity Centre for People with Disabilities (TCPID)
We support the work placement programme with the TCPID at Trinity College. Since February 2012, we have welcomed students for a period of 10 weeks (1 day per week) during which time the student is assigned a team and given specific work tasks and projects.
ACCESS PROGRAMMES
Trinity Access Programme Trinity Access Programme (TAP) designs and delivers projects and courses to low income students who come from a background of traditionally not progressing to higher education. A&L Goodbody has been a proud corporate supporter for many years of the 'Pathways to Law programme'. This programme focuses on steps to encourage and assist secondary students from disadvantaged backgrounds study law at Trinity College. As well as financially supporting this programme, we provide professional guidance, student scholarships, summer intern programme placements, and mentoring and advice to law students.
---
Rodney Overend Educational Trust The Rodney Overend Educational Trust was established by A&L Goodbody to honour the memory of one of its lawyers, Rodney Overend, a graduate of Law in Trinity in 1982. The Trust seeks to support promising young law students with their third-level education costs and a scholarship is awarded to an undergraduate student entering Law in Trinity, either single honours or in combination with another subject. The first bursary was awarded in 2013.
---
DCU Access Programme This is a new partnership between the Firm and the DCU Access Programme, supporting the DCU Access Scholarship Programme. A&L Goodbody assists students enrolled in the Access Programme with financial support, mentoring, summer intern programme placements and professional guidance.