---



Now in its fifth successive year, Bold Ideas is A&L Goodbody's annual student innovation award. It recognises the most innovative ideas from undergraduate and postgraduate students from all disciplines. The theme for this year's competition relates to foreign direct investment.
Changing Times - Ireland's Future
Ireland is one of the most successful countries in the world for Foreign Direct Investment (FDI). A&L Goodbody has been at the centre of this growth, with an international focus across Europe, the US and Asia. While FDI is central to the Irish economy, there are always challenges ahead.
Identify a specific legal, business or political challenge you see facing Ireland - and think of a "bold idea" to address that challenge. Your bold idea should outline a comprehensive solution or proposition that builds on Ireland's reputation and success on the international stage.
---
The prize
An Internship: A four week summer internship with A&L Goodbody Dublin.
€4,000 in cash: towards educational fees – or that college loan!
A charitable donation: Be part of A&L Goodbody's Step Up - Community Collaboration Programme. We will make a cash donation on the winners behalf to the charity of their choice.
The runners up will win:
An iPAD MINI
---
How To Apply
Entries can be submitted from individuals or from teams of two people. They can be written format, short video or any other creative format. Written entries should be three to five pages in length, and videos no more than five minutes long.
Closing date for entries is Friday, 11 November 2016.
Send entries to: Boldideasaward@algoodbody.com
---
The Judging Panel
The idea's will be reviewed by a judging panel made up of a number of industry professionals. Finalists may be required to present their entry to the judges.
PARTNER

John Whelan,
Head of International
Technology Group,
A&L Goodbody

LEGAL COUNSEL

Sarah Lennon,
Google




SENIOR COUNSEL
Jonathan Newman
SC
John Whelan,
Head of International Technology Group,
A&L Goodbody
Sarah Lennon,
Legal Counsel
Google
---
Winner 2015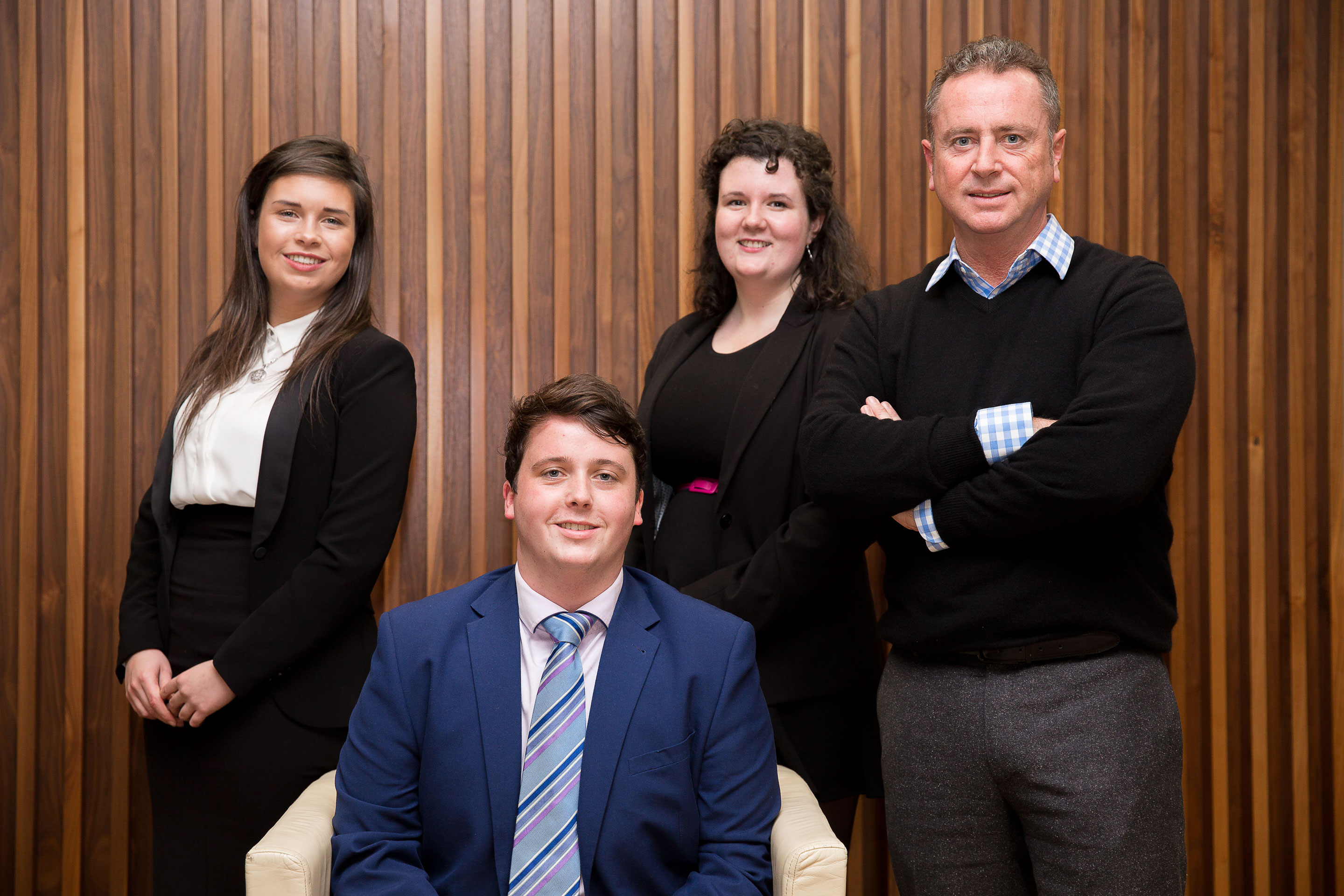 Pictured L-R: Lianne Canty, UCD, Diarmuid Hickey, TCD, Heather Déiseach, UCC, John Whelan, Partner, A&L Goodbody

Thank you to everyone who submitted entries for our Bold Ideas Student Innovation Award 2015. We are delighted to announce Diarmuid Hickey, a law student at Trinity College Dublin, as the winner!
Read about his experience here
Diarmuid's winning proposal is to develop a Government-run data storage cloud for SMEs to combat their exposure to the increasing risk of a cyber attack. Special mention also goes to runners up, Lianne Canty from University College Dublin and Heather Déiseach from University College Cork who both received iPad Minis. Entries were reviewed by our expert judging panel and we asked our friends on Facebook to vote for their favourite - thank you to all who voted.
"The Bold Ideas competition is the single best thing I have done during my time at university. It gave me incredible opportunities to work with one of Ireland's most prestigious law firms, see New York, and expand my knowledge on a topic that I knew little about. There is a once in a lifetime prize and the chance to present in front of hugely prestigious judges alone is one worth writing a piece that you are passionate about for. I loved every second of my time with A&L this summer and cannot encourage highly enough anyone to enter the Bold Ideas competition." – Diarmuid Hickey
---