---

The deadline for submitting entries to this competition has now passed!

Now in its fourth year, Bold Ideas is A&L Goodbody's annual student innovation competition. It recognises the most innovative ideas from undergraduate and postgraduate students from all disciplines. The theme for this year's competition was:
Managing Cyber Risk
In today's cyber age as our world becomes ever more digitally connected, cyber risks are on the increase. According to a recent study by A&L Goodbody, less than a third of businesses across Ireland are fully prepared to deal with a cyber-attack. Individuals and businesses alike must consider how best to manage all facets of risk.
Identify a specific cyber risk challenge (current or potential) that you think society or business is facing. Tell us your "Bold Idea" to address this challenge - taking into account the various elements required to develop a comprehensive solution.
---
The prize
An Internship: A four week summer internship with A&L Goodbody Dublin, with the opportunity to complete one week in one of our international offices (London, New York or San Francisco) – we arrange travel and hotel, you work alongside market leading lawyers.
Read about last years winners time in our New York office!
€3,000 in cash: towards educational fees – or that college loan!
A charitable donation: Be part of A&L Goodbody's Step Up - Community Collaboration Programme. We will make a cash donation on the winners behalf to the charity of their choice.
The runners up will win:
An iPAD MINI: to keep them connected.
---
Winner 2015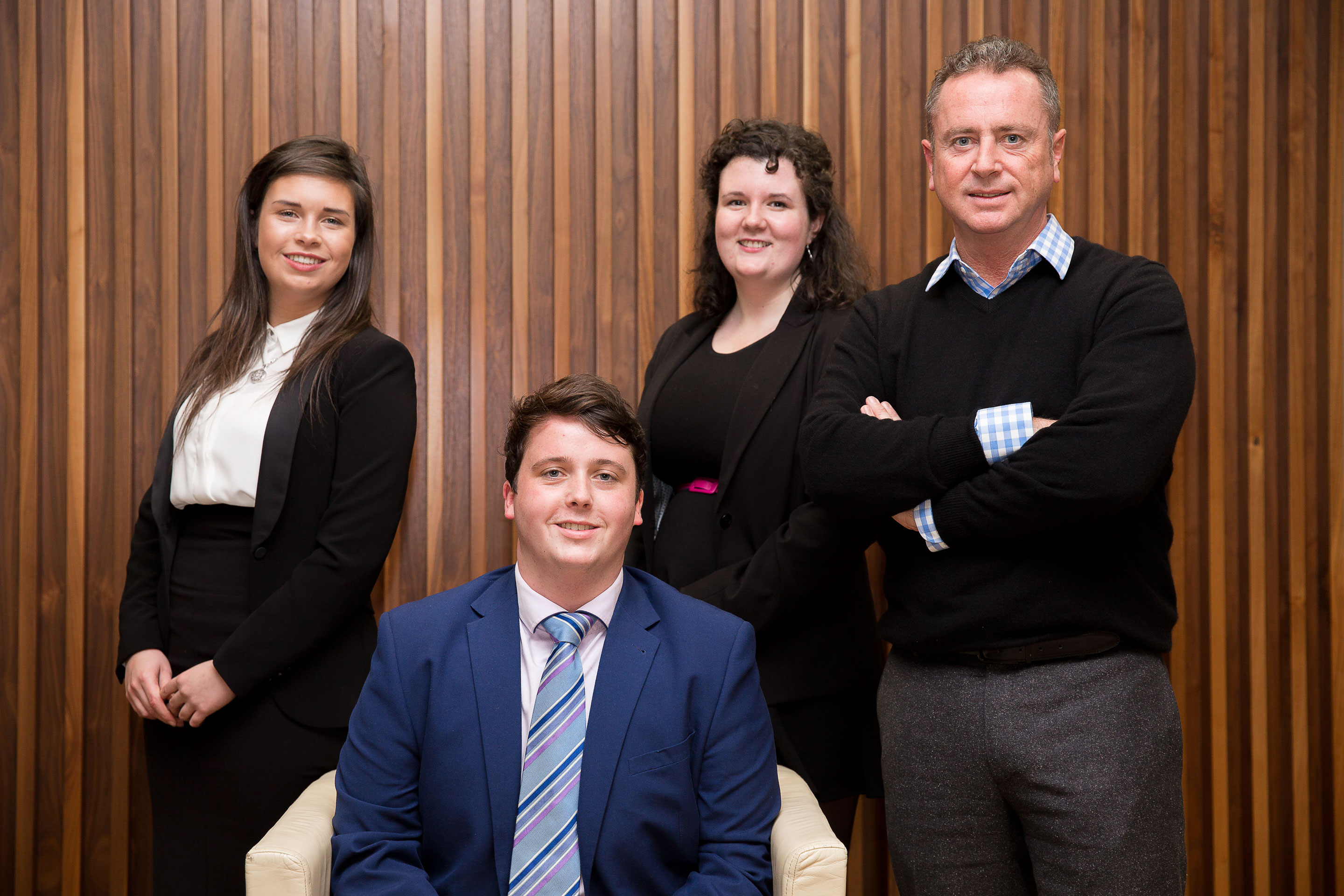 Pictured L-R: Lianne Canty, UCD, Diarmuid Hickey, TCD, Heather Déiseach, UCC, John Whelan, Partner, A&L Goodbody

Thank you to everyone who submitted entries for our Bold Ideas Student Innovation Award 2015. We are delighted to announce Diarmuid Hickey, a law student at Trinity College Dublin, as the winner!
Read about his experience here
Diarmuid's winning proposal is to develop a Government-run data storage cloud for SMEs to combat their exposure to the increasing risk of a cyber attack. Special mention also goes to runners up, Lianne Canty from University College Dublin and Heather Déiseach from University College Cork who both received iPad Minis. Entries were reviewed by our expert judging panel and we asked our friends on Facebook to vote for their favourite - thank you to all who voted.
Watch this space for details of our next 'Bold Ideas - Student Innovation' competition which will be available in the coming months.
---
How To Apply
Entries in written form, a short video or in any other format. Closing date for entries was Friday, 13 November 2015.
Written entries three to five pages in length, and a video no more than five minutes long.
Entries to: Boldideasaward@algoodbody.com
---
The Judging Panel
The idea's will be reviewed by a judging panel made up of a number of industry professionals. Finalists may be required to present their entry to the judges.
PARTNER

John Whelan,
Head of International Technology Group, A&L Goodbody



LEGAL COUNSEL

Sarah Lennon,
Google

SPECIAL ADVISOR
ON INTERNET SECURITY
Brian Honan,
CEO, BH Consulting



TECHNOLOGY
JOURNALIST
Karlin Lillington,
Irish Times
John Whelan,
Head of International Technology Group,
A&L Goodbody
Sarah Lennon,
Legal Counsel
Google
Brian Honan,
Special Advisor on Internet Security
Europol
Karlin Lillington,
Technology Journalist
Irish Times
---
Winner 2014
As first place winner last year Andrew Barr, NUI Galway, won an internship in A&L Goodbody's New York office.

Andrew's winning idea was to build a partnership model between private enterprise and Ireland's National Parks and Wildlife Service. Andrew was also awarded €3,000 and the Firm also made a donation on his behalf to a charity of his choice.

Read about his experience here

"It offers students a chance to win the most coveted law internship in the country, one of Ireland's leading corporate law firms. Part of the internship can take place in one of their international offices including New York."
---