Bold Ideas - Winner 2017
Winner 2017
Thank you to everyone who submitted entries for our Bold Ideas Student Innovation Award 2017. We are delighted to announce Conor Leavy, a law student at DCU, as the winner. Conor's winning proposal is to establish the Irish Data Protection Ratings Agency (IDPRA) - an independent rating agency for the data sector which would showcase Ireland as a destination with the highest data protection ethics and practices.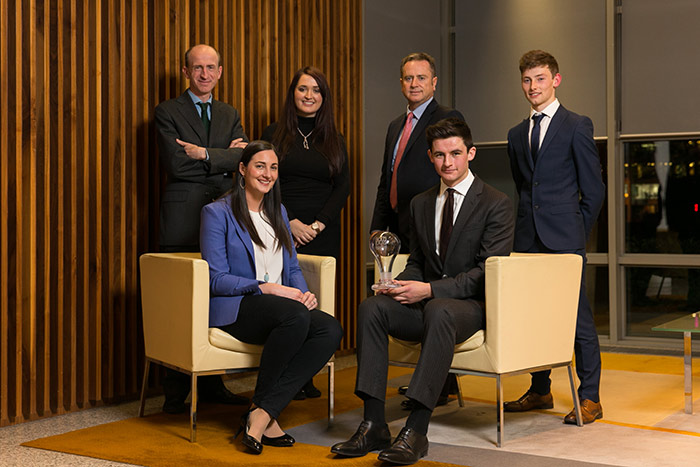 Special mention also goes to runners up, Dylan Markey from Maynooth University and Áine McCarthy from Trinity College Dublin who both received iPad Minis. Entries were reviewed by our expert judging panel and we asked our friends on Facebook to vote for their favourite - thank you to all who voted.
Presenting his Bold Idea at a prize-giving event in A&L Goodbody's Head Office in Dublin, winning student Conor Leavy said, "I would like to thank A&L Goodbody who provided such a great opportunity in running this competition. The introduction of the GDPR is the topic that I have chosen for my final year dissertation, so this competition has not only been a great help in my final year preparation but has also been an opportunity to engage with a topical and current area of the law."
As first prize winner, Conor receives €4,000 in cash and an internship in A&L Goodbody's Head Office in Dublin. The firm will also make a donation to a charity of his choice.