Lily Cantillon Bachelor in Law, TCD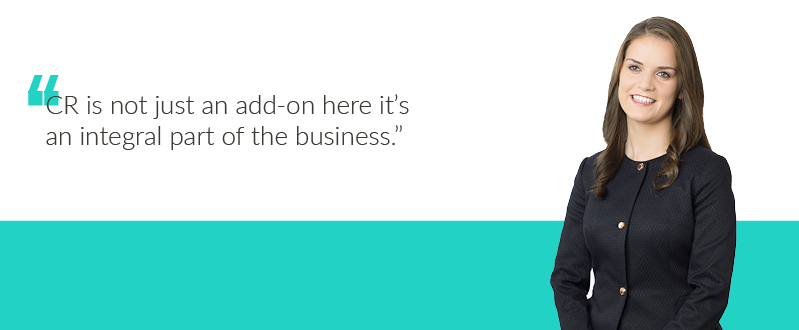 There is a genuine emphasis on having a good work life balance at A&L Goodbody and as a trainee there is a fantastic social scene. After six months I had already attended the Summer BBQ, a trainee weekend away and various other firm sponsored events. I regularly attend morning yoga lessons and our personal trainer in the on-site gym has given me great fitness advice.
Along with the social side, ALG also has a strong commitment to their Responsible Business strategy. The Responsible Business programme is not just an add-on here it's an integral part of the business. From pro-bono cases and assisting the local community in literacy and rejuvenation projects, there is no shortage of ways to do your bit here.