Why A&L Goodbody?
Given the nature our client work, life at A&L Goodbody is always fast paced and never boring. You will be constantly challenged and learn from many of Ireland's leading lawyers.
At A&L Goodbody we recognise that our ability to both attract and retain talented individuals is fundamental to the success of our business. Career development is a key focus for us and we are fully committed to ensuring that our staff receives the best opportunities to advance their legal and business knowledge, whatever their role.
If you are looking for the chance to develop your career, in a supportive environment, A&L Goodbody can provide this in a modern and friendly surrounding. Headquartered in the heart of Ireland's International Financial Services Centre, our Dublin office is a purpose built building with a large restaurant, coffee dock, gym and modern training and meeting rooms.
Watch our short video for a quick overview of who we are as a firm – our history, expertise and international footprint.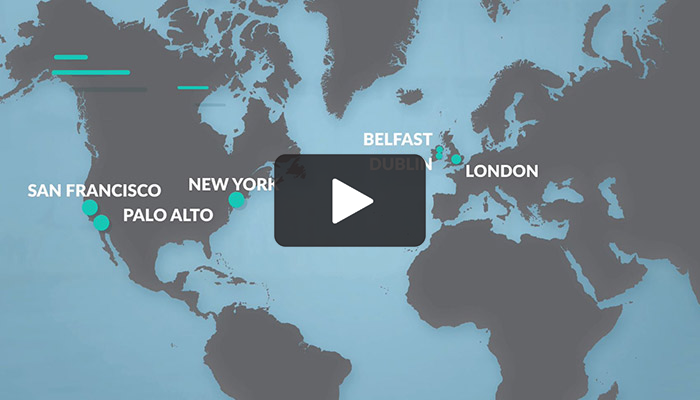 Our Approach
Technical Excellence
Our people are technical experts and leaders in their fields. Drawing on their experience, diversity and creativity, they strive to exceed our clients expectations, offer advice that delivers results.
Team Spirit
Collaboration is at the heart of everything we do at A&L Goodbody. We look for people who enjoy working as part of a team, who consistently learn from those around them and are generous with their own knowledge and talents.
We look for people who embrace the core values of our firm – such as integrity, respect and commitment. We also look for people who like to have fun and engage with others, whether through Responsible Business activities, with the social club or any of our sporting groups.
Learning & Development
Legal
Constant changes in the legal and business environment, together with the changing needs of clients, underline our requirement for employees to participate in appropriate on-going legal training and education.
Legal education is provided to our people through regular internal seminars, workshops and briefings which cover in-depth technical aspects of specialised practice areas. We place great importance on legal training and employees are encouraged to take an active part in the development, sharing of and contribution to legal knowledge.
Skills
In addition to legal training, our learning and development programme covers business and people skills. These sessions ensure that our employees are well equipped to respond to clients' needs and understand the factors that influence their business decisions.
Employee Benefits
Employees are at the heart of everything we do. We have designed our benefits package to ensure a comprehensive suite of options that support you in your work and personal lives.
Life insurance and a generous PRSA match
Private health care
Dental care
Competitive salary
Bonus
Pension contribution
Subsidised restaurant and coffee shop
Fully equipped gym
Social Club
Award winning knowledge function centre
Training and development opportunities
Financial assistance and study leave for educational/training relevant to the role
In addition to a generous vacation allowance, we also have up to 7 company days a year, around Easter and the Christmas period, when the office closes.
Health screening
Bike to work scheme
Onsite dry cleaning
Employee Assistance Programme
Relocation assistance