LGBT+

OneALG
OneALG is our LGBT+ allies group which is open to everyone who champions equality and diversity in ALG and beyond. At ALG we are committed to creating an inclusive and supportive environment where all our people can thrive together and be their unique, authentic selves at work.
Empower. Support. Change.
OneALG is focused on empowering LGBT+ employees, contributing to inclusive firm policies and procedures, supporting the LGBT+ community through impactful pro bono projects and effecting change through educational initiatives.
OneALG Allies
An ally recognises the importance of everyone feeling safe, respected and welcomed in the workplace. An ally stands up for others and challenges inappropriate behaviour. We run a series of OneALG workshops throughout the year where our people can earn their OneALG Ally Stripes and are provided with the tools to become more confident and active LGBT+ allies in the workplace and beyond.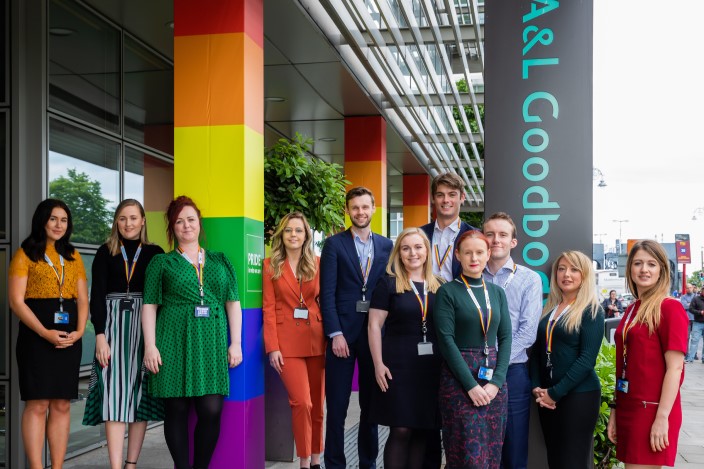 Our OneALG Committee
Pride in Who We Are
We celebrate PRIDE annually through a number of internal initiatives and events. We aim to engage, educate and empower our people on LGBT+ issues and encourage active ally engagement.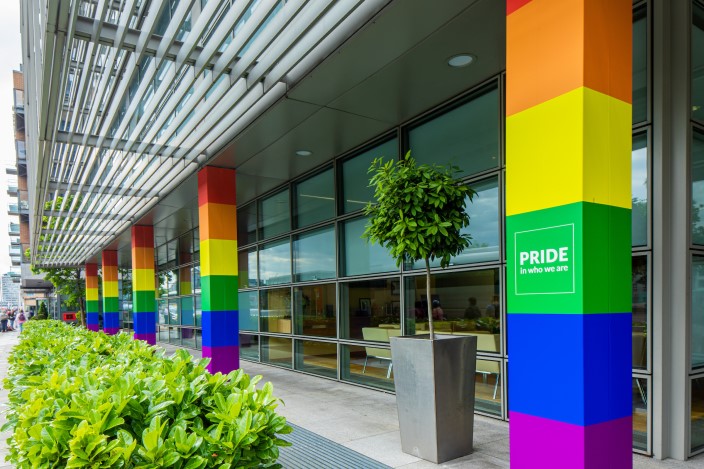 OUTLaw Network
We are proud to be a founding firm of the OUTLaw Network. OUTLaw aims to generate discussion and debate through various social and educational events to promote and foster the inclusion of LGBT+ individuals and allies across the Irish legal sector.