"There is a really inclusive and collaborative working environment in ALG. Trainee solicitors are supported with both their personal and professional development."
Cian Hutchinson

Trainee Solicitor

Bachelor of Civil Law, UCD
Responsible Business
As a trainee solicitor you will have the opportunity to get involved in our community programme called 'Step Up' which forms part of our overall responsible business strategy. We deliver a number of projects in partnership with the local community, focusing on supporting those most in need, through educational and employment programmes. You will also have the opportunity to use your legal skills to support charities and not-for-profit organisations through our pro bono programme.
Diversity & Inclusion
Different identities, shared visions
At ALG, we are committed to creating an inclusive culture where everyone can be themselves and has the opportunity to achieve their full potential. Irrespective of gender, sexual orientation, ethnic or social background, everyone in the firm is treated with respect, fairness and integrity. We celebrate diverse thinking by creating a culture where all of our employees are encouraged to draw upon their unique backgrounds, interests and viewpoints.
Our D&I strategy focuses on gender, sexuality, social mobility, disability and cultural diversity. Some of our initiatives include; DARE our gender inclusion equality programme, founding member of OUTlaw and supporting the Trinity Centre for people with Intellectual Disabilities.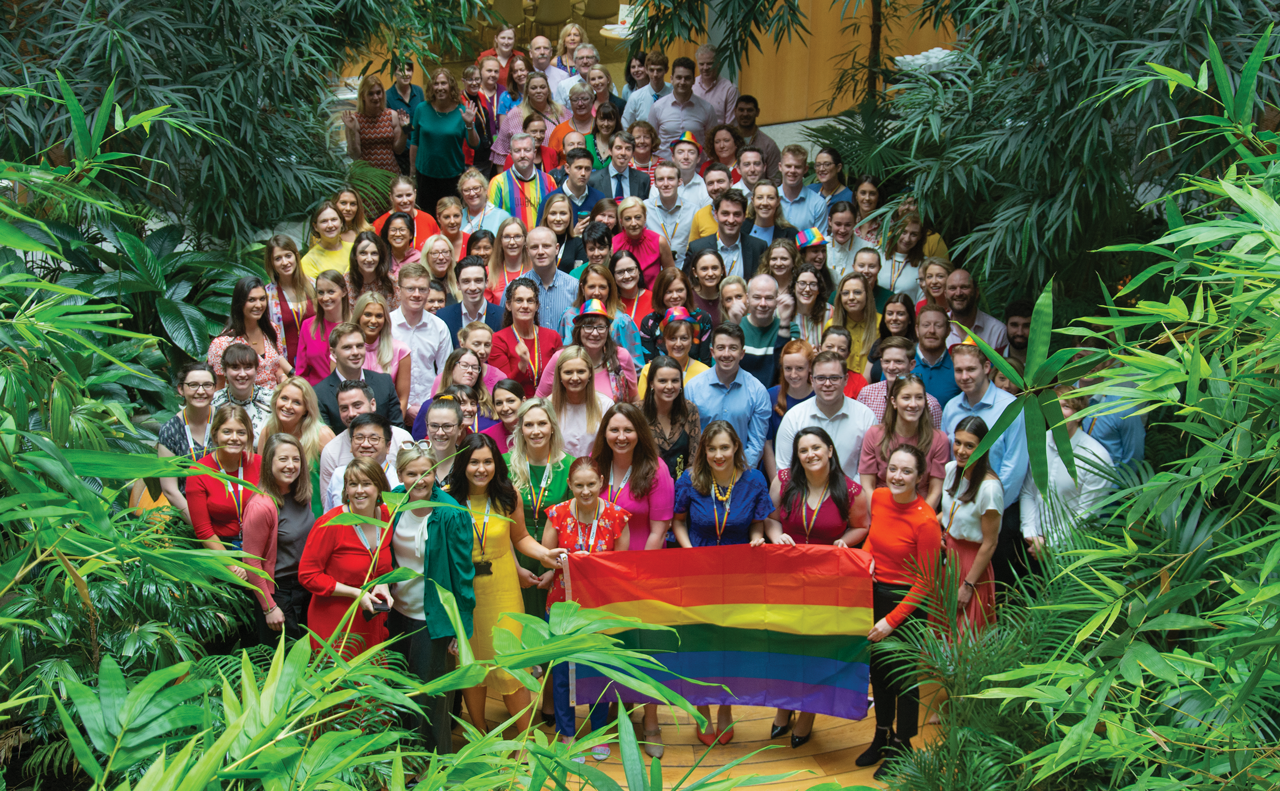 Commitment to creating an inclusive environment
Aodhán McGourty Trainee Solicitor Bachelor of Civil Law, UCD "As a member of the LGBTI community, it means a great deal to be a part of a firm that is not only accepting, but is actively seeking ways to celebrate and promote diversity and inclusiveness. I joined the firm's LGBTI & Ally group within the first month of my traineeship and was blown away by the enthusiasm of its members and the support it receives from the firm."
Culture & Collaboration
Niall Murray Trainee solicitor, Bachelor of Law & Business, TCD "I have been able to get to know the FinReg team well over the last few months. We have three weekly team catch-ups and virtual social events after hours. I am also in contact with the team daily up to partner level, and in any one day can be working on a number of contentious and advisory matters."