2020 graduates in the ALG Masters in the Business of Law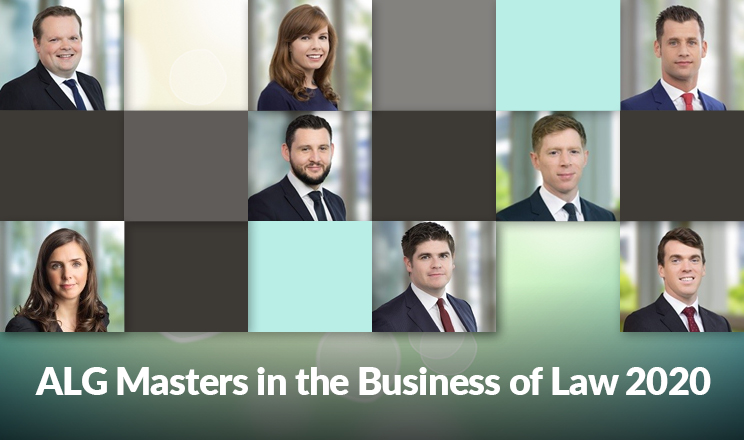 Congratulations to the eight graduates of this year's ALG Masters in the Business of Law. The graduation ceremony, held virtually this year, was the culmination of two years study in conjunction with UCD.
The eight graduates were: Brendan Hayes (Financial Regulation), Brid NicSuibhne (Employment), Deirdre Geraghty (Corporate Transactions), Neal Breslin (Finance), Paul McGrath (Property), Stephen Ahern (Restructuring & Insolvency), Stephen King (Dispute Resolution) and Stephen Quinlivan (Corporate Transactions).
The internationally award-winning ALG Masters is the first of its kind in Ireland. It is a collaboration between UCD Smurfit Business School, UCD Sutherland School of Law and A&L Goodbody. Created by ALG partners and UCD faculty, the programme equips our associates to excel as lawyers and client advisors. The ALG Masters programme advances commercial acumen, deepens technical excellence and develops leadership ability.
Date published: 11 December 2020