Recruitment
Key dates
See our programme information
Click here
Who we are
across our 6 international offices in Dublin, Belfast, London, New York, San Francisco and Palo Alto.
lead our business through a combination of their corporate law expertise and their specialist focus on the key legal disciplines and business sectors.
allowing you to continue to train alongside Ireland's leading lawyers. Our retention rate is one of the highest among the top corporate law firms in Ireland.
gives you the opportunity to discover which areas of law interest and engage you most. The emphasis and operation of these practice groups continually evolve and develop in anticipation of external market needs.
at the top of the Irish market.
voted Grad Irelands "Most Popular Graduate Employer in Law"
NEWS
GradIreland survey
In gradIreland's latest survey published by the Irish Independent, ALG is the #1 law firm in Ireland where students would like to work. The sector by sector overview shows the most desirable employers from a survey of over 20,000 third level students. Google is the most sought-after company for a fifth year in a row. Some really interesting insights for graduates - read more here: https://bit.ly/3n6WG85
Let's Talk episode 6 | A trainee's day
In episode six we are joined by trainee Darragh Healy who takes us through how his day to day, his client technology team and experience at ALG so far. Listen to the full conversation here.
ALG named 'Most Popular Graduate Recruiter in Law' for 11th consecutive year
A&L Goodbody (ALG) has been voted Ireland's 'Most Popular Graduate Recruiter in Law' at this year's gradireland Graduate Recruitment Awards. This is the 11th year in a row the team at ALG has picked up the prestigious accolade.
Announced during a live ceremony hosted at the Mansion House in Dublin, the gradireland Graduate Recruitment Awards recognise excellence, adaptability and innovation in graduate recruitment. The awards are adjudicated by an expert panel of judges and the votes of over 20,000 undergraduate students in Ireland.
Resources
Brochures
Download our brochures for Trainee Solicitor & Summer Intern Programmes
Events
Upcoming events
We will be taking part in the following virtual fairs and skills sessions over the next few months.
View more
Events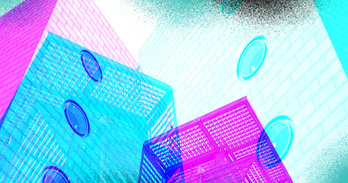 Events
2022
We will be taking part in the following virtual fairs and skills sessions over the next few months.
View more details