Recruitment
Key dates
See our programme information
Click here
Who we are
across our 6 international offices in Dublin, Belfast, London, New York, San Francisco and Palo Alto.
lead our business through a combination of their corporate law expertise and their specialist focus on the key legal disciplines and business sectors.
allowing you to continue to train alongside Ireland's leading lawyers. Our retention rate is one of the highest among the top corporate law firms in Ireland.
gives you the opportunity to discover which areas of law interest and engage you most. The emphasis and operation of these practice groups continually evolve and develop in anticipation of external market needs.
at the top of the Irish market.
NEWS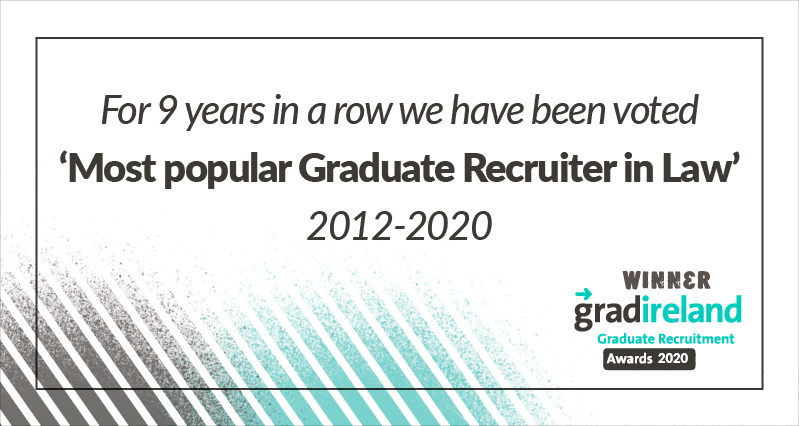 9 in a row - ALG named 'Most Popular Graduate Recruiter in Law' for the ninth year running
For the ninth year in a row, A&L Goodbody has been voted Ireland's 'Most Popular Graduate Recruiter in Law' in the 2020 gradireland Graduate Recruitment Awards. The 2020 awards recognise excellence and innovation in graduate recruitment. The awards are adjudicated by an expert panel of judges and the votes of over 13,000 undergraduate students in Ireland. Read more.
This Working Life: Employers must nurture talent of class of 2020
If you have graduated and are considering the first step in your career then check out this great article from ALG's Keavy Ryan in the Sunday Business Post. She talks about what employers should offer graduates, such as a commitment to training and development, a focus on diversity, inclusion and responsible business, and an opportunity for challenging work. For more on what you should look for in a future employer, read the article in full.
Resources
Brochures
Download our brochures for Trainee Solicitor & Summer Intern Programmes
Events
Visit us at our upcoming campus events
We will be hosting a number of virtual campus events during the Winter recruitment period. Check back here soon for more information.
View Events
Events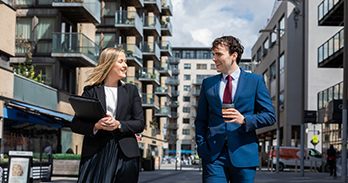 Upcoming Campus Events
2020/21
Visit us at some of our campus events during the Winter recruitment period.
View more details