A&L Goodbody appoints new Pro Bono Associate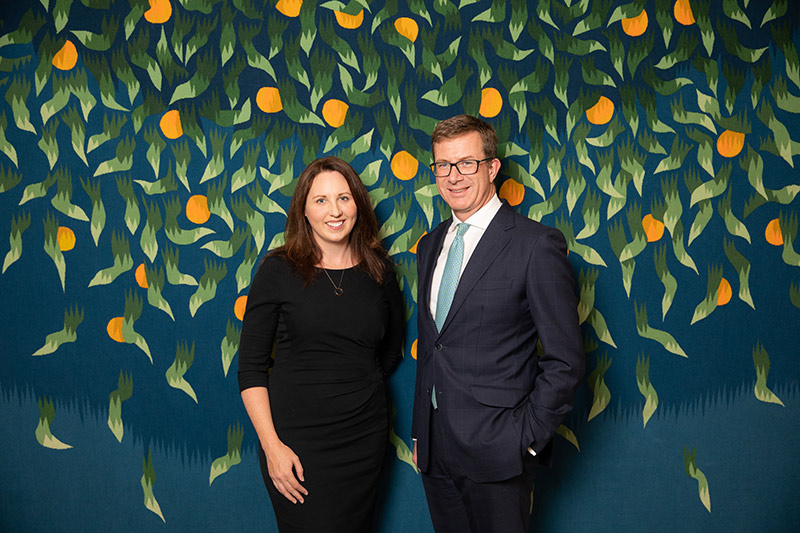 Pictured are Eithne Lynch with Julian Yarr, Managing Partner at A&L Goodbody
A&L Goodbody is pleased to announce the appointment of Eithne Lynch as its first full-time Pro Bono Associate. The appointment is the first of its kind by an Irish legal practice. It is a clear indication of the firm's commitment to providing free legal services to those that need it as part ALG's responsible business strategy. Eithne will oversee and build upon the firm's current pro bono programmes and initiatives.
ALG's decision to hire a senior legal professional exclusively to manage its pro bono programme is part of the firm's ambition to see its lawyers deliver an average of 25 pro bono hours per lawyer per year by 2021. Currently the firm asks each lawyer to deliver ten hours per year.
Speaking about the appointment, Julian Yarr, Managing Partner at ALG said:
"We are immensely proud of our pro bono programme as we seek to meet and respond to the needs of the most vulnerable in our community. It's an integral part of who we are as a firm, but we have great ambition to do more. Creating this new position alongside a number of other important initiatives will allow us to help more people and organisations. Eithne brings passion and energy to the role and, together with her keen insight and knowledge, we aim to expand the impact of our pro bono service. We welcome Eithne on board."
Eithne Lynch, Pro Bono Associate at ALG said:
"I am delighted to join A&L Goodbody and to be part of a firm where pro bono is truly part of the culture. We as lawyers have a professional responsibility to use our skills to benefit those who cannot easily access the justice system and it's important that law firms incorporate this duty into their legal practice."
Eithne joins A&L Goodbody from PILA, the Public Interest Law Alliance. As Legal Officer with PILA, Eithne managed the pro bono referral scheme, connecting social justice organisations with legal expertise. Eithne developed pro bono clinics, law reform working groups and facilitated cutting edge strategic litigation. Eithne also spent a number of years developing rule of law projects in Southern Africa. A qualified solicitor, Eithne trained with a top tier commercial law firm and practiced for a number of years post qualification.
This article was first published in the Irish Independent on Friday 5 October 2018.
Date published: 8 October 2018