A&L Goodbody appoints two new Partners in Dublin and San Francisco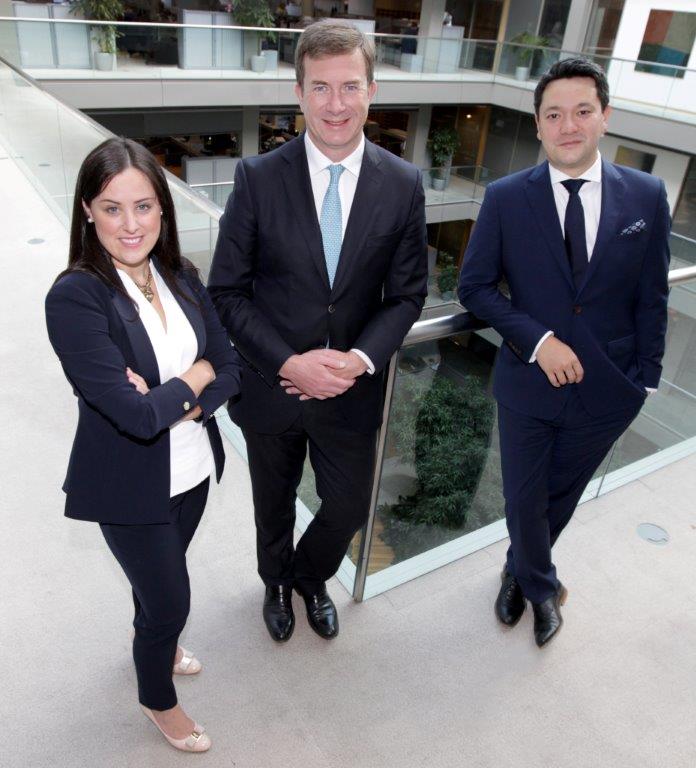 Pictured L-R: Gina Conheady, Head of
A&L Goodbody's San Francisco Office, Julian Yarr, Managing Partner and Matthew Cole, Corporate Partner, Dublin

A&L Goodbody has appointed two new partners, Matthew Cole (Dublin) and Gina Conheady (San Francisco), who have joined the firm's global Corporate team.
Having previously practiced in London, Matthew Cole brings a wealth of international and domestic experience and will work with clients from the Dublin office on a range of M&A and capital markets transactions. Gina Conheady joins as the new head of the firm's San Francisco office, taking over from John Whelan who has returned to Dublin where he will lead the firm's IT & Data Protection practice. Gina, who has practiced on the West Coast of the US since 2013, will support the firm's US clients with all aspects of Irish corporate law.
Matthew and Gina's strong international experience and reputation further enhances A&L Goodbody's award-winning Corporate team which is consistently ranked as Ireland's No. 1 M&A practice by Mergermarket, Thomson Reuters, Bloomberg and Experian Corpfin.
Commenting on these appointments, Julian Yarr, Managing Partner at A&L Goodbody, said: "I'm delighted to welcome Matt and Gina to the firm as we look to continue our growth and development. They both bring a wealth of international experience to our already very strong Corporate and M&A team. Our international clients are very important to us and we are seeing an increasing amount of activity, particularly in the US and the UK, from clients looking to invest in Ireland and having Matt and Gina on board will enhance our proposition in this regard."
The appointment of Matthew and Gina as partners is in addition to the five new partners announced in May of this year and brings the total number of partners at A&L Goodbody to 88.