A&L Goodbody named Ireland's Law Firm of the Year 2016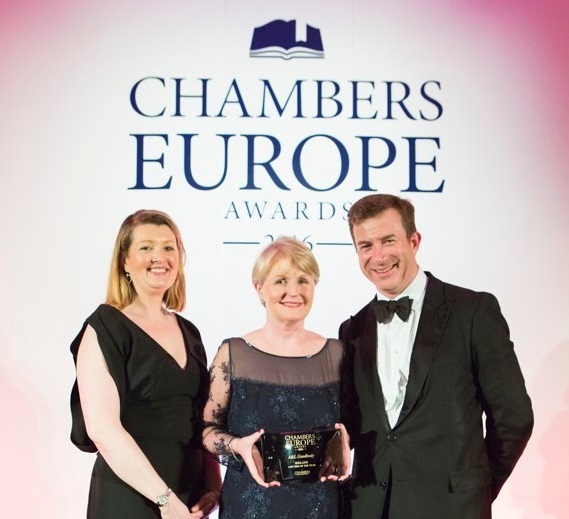 Pictured L-R: Niamh Ryan, Resident Partner London, A&L Goodbody; Catherine Duffy, Chairman, Banking & Finance Partner, A&L Goodbody; and Julian Yarr, Managing Partner, A&L Goodbody
A&L Goodbody has been named "Ireland's Law Firm of the Year 2016" by the international legal publication Chambers Europe at an awards ceremony in London.
The annual Chambers Europe Awards recognises law firms across Europe for their notable achievements including outstanding work, impressive strategic growth and excellence in client services. The Chambers Europe Awards are renowned for their thorough research and analysis when shortlisting and selecting the winning firms.

Receiving the award at the ceremony, Julian Yarr, Managing Partner at A&L Goodbody, commented:

"We are delighted and proud to have received this award from Chambers Europe. We strive for excellence across all areas of our business and in how we deliver services to our clients. The success and growth we have experienced over the last few years reflects the work we do for a broad range of corporate clients in Ireland and around the world, from complex international matters to specialist industry cases."
Date published: 25 April 2016