A&L Goodbody sponsors Ulster Business Top 100 Companies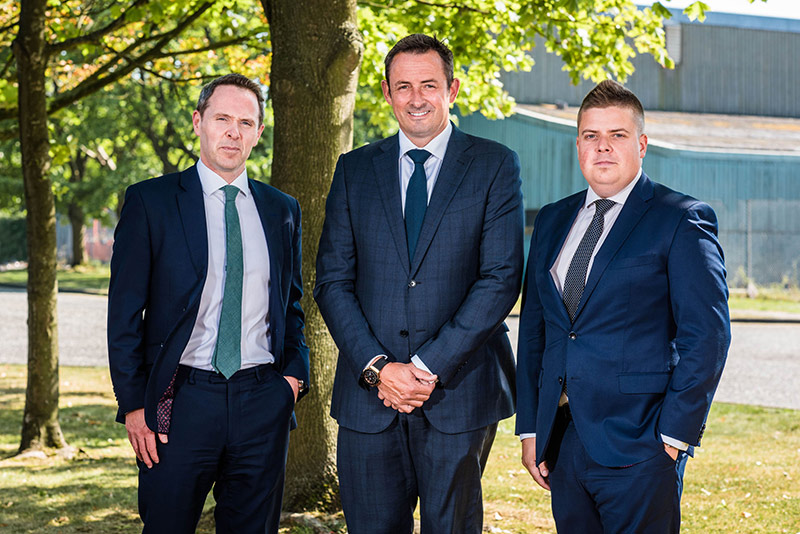 Pictured L to R: Michael Neill, A&L Goodbody, Chris Kirke, President of Moy Park, and John Mulgrew, editor of Ulster Business
The Ulster Business Top 100 Companies has once again shone a light on some of the great businesses which make up the Northern Ireland economy.
We at A&L Goodbody are proud to be supporting not just the publication but also many of the companies on the list.
It shows the past 12 months have brought significant challenges for businesses in Northern Ireland, not least as a result of continued political stalemate and uncertainty around Brexit.
Uncertainty makes the process of business planning more challenging, but the companies that rise to the top are agile enough and forward-thinking to turn challenge into opportunity. This is exemplified by those companies appearing in this year's Top 100 Companies.
Collectively, they have managed to boost their profits by almost 80% to £924.9m in the space of a year, while turnover has increase by around 9% to £23.85bn.
The Top 100 Companies have continued to make great strides, with many recording a significant growth in their turnover, headcount and global footprint.
Congratulations to Dale Farm Co-operative, John Graham Holdings and Almac Group who all move into the Top 10 this year. It is also encouraging to note a number of new entrants in this year's rankings, including Heron Bros and MAC Interiors.
Whilst construction, agri-food and energy remained dominant to some degree, the diversity of the companies and sectors in the rankings illustrates that there is, and will continue to be, a blueprint for emerging companies in Northern Ireland to emulate as they strive for sustainable growth and success.
As an international law firm, we enjoy working with many of the Top 100 Companies in the local market and further afield. We have been inspired by their drive, determination and resilience, and the example they set to Northern Ireland Plc. We very much look forward to seeing their businesses continue to thrive over the next 12 months.
On behalf of all at A&L Goodbody, congratulations to each of this year's Ulster Business Top 100 Companies – we wish you every success in the future.
For more details on the findings click here.
Date published: 8 August 2018