A&L Goodbody wins two European awards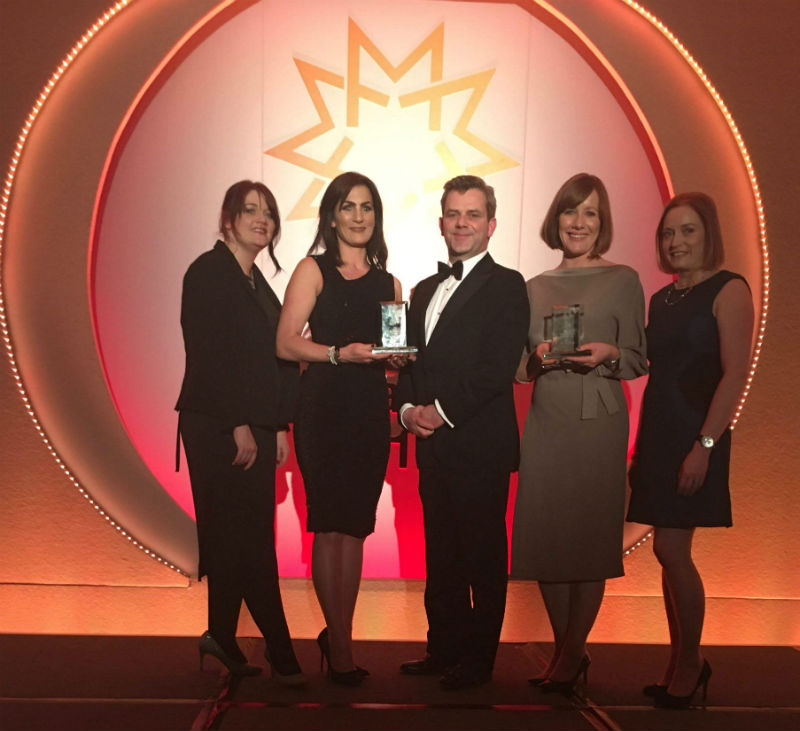 Members of the Business Development & Marketing, Corporate Responsibility and IT teams pictured at the Managing Partner Forum Awards 2016.
A&L Goodbody has been recognised for its market leading innovation in two European awards, Corporate Responsibility and Business Systems, at the Managing Partners' Forum (MPF) Awards 2016. The MPF Awards recognise professional services firms across Europe for their contribution to strategy, leadership, client experience, operational excellence and responsible business. The Awards Ceremony took place on Wednesday 9th March in London.
The firm was recognised in the category of 'Best Community Engagement' for its focus on improving the declining levels of literacy for young people in its local community of Dublin 1. This has been achieved through the delivery of a literacy support programme with educational development organisation, Suas. Since the partnership formed in 2013, 158 A&L Goodbody employees have volunteered to participate in a paired reading literacy support programme supporting 8-14 year olds from the local community.
The firm was also acknowledged for excellence in "Best use of Business Systems" for the development of its bespoke business bid platform. The initiative has increased the quality and speed of providing solutions to client requests for the firm's services. The customised technology was designed, built and rolled out entirely inhouse and is an example of innovative business transformation through a combination of new technology, people and behavioural change.
Held in association with Harvard Business Review and The Financial Times, an independent judging panel awarded A&L Goodbody the top honors from a shortlist of European professional services firms in both categories.
Julian Yarr, Managing Partner, comments: "Our people are the backbone of the firm. These awards highlight not only their skill and talent in developing and implementing new ideas to transform our business, but also their dedication to making a difference in our local community. External recognition of these efforts is particularly pleasing and makes us very proud of what we have achieved."
Date published: 15 March 2016