ALG 2019 Trainee Programme application process is now open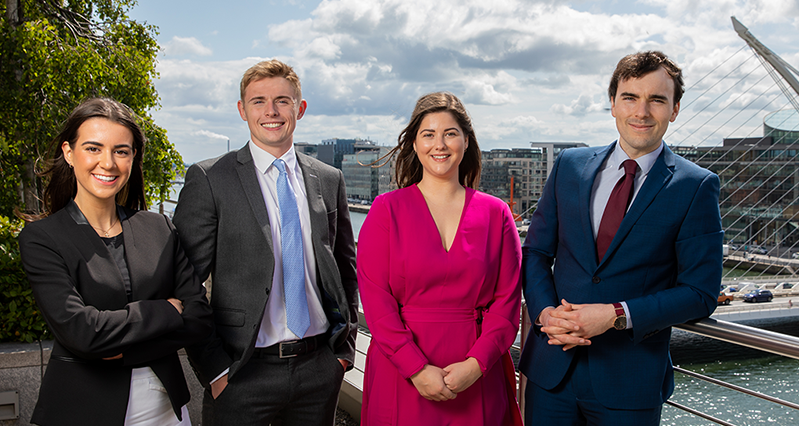 We're hiring Trainees!
Would you like to work with Ireland's most popular graduate recruiter in law? The A&L Goodbody 2019 Trainee Solicitor Programme application process is now open. Graduates wishing to apply for the Republic of Ireland programme have until, 31 October to submit their online applications through the following link.
About us
Joining A&L Goodbody's award winning Trainee Solicitor Programme will give you the opportunity to train with brilliant lawyers in an environment that is supportive and inclusive. We advise some of the largest and most influential Irish and international companies on their businesses here. We offer a unique learning and development programme, the ALG School of Business & Law, built in partnership with UCD Sutherland School of Law and UCD Michael Smurfit Graduate Business School.
Collaboration, innovation and inclusion are at the core our firm's culture. We focus on delivering for our clients, developing brilliant people who enjoy what they do, having a keen insight into our markets and being a responsible business.
Find out more
Full details of the Trainee Solicitor Programme and our various graduate programmes can be found in our Trainee & Interns area.
Please feel free to contact a member of our Trainee & Intern Programme team if you have queries in relation to our programmes.
To find out more about our firm watch our video.
Date published: 16 August 2019