ALG celebrate 40 years of diplomatic relationships between Ireland and China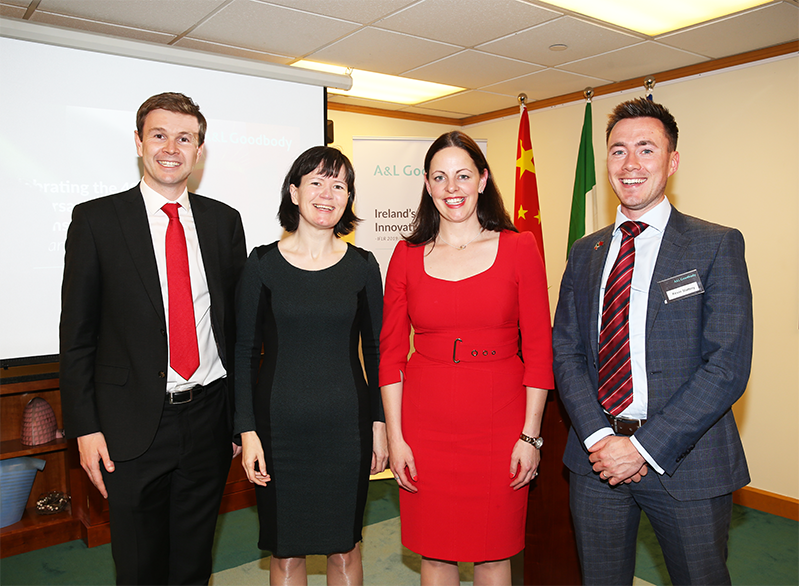 Pictured L-R: Michael Doyle, Employment Partner, Consul General Therese Healy, Marie O'Brien, Partner and Head of ALG's China Programme, Kevin Slattery, Litigation and Dispute Resolution Associate at ALG.
ALG hosted two events in Shanghai and Beijing to reconnect with key contacts and alumni of ALG's China Programme. ALG support Chinese companies looking at business or investment opportunities in Ireland and assist Irish clients in relation to their business interests in China.
The Shanghai event was held in the Irish Consulate and ALG were honoured to have Consul General Therese Healy in attendance to open the event. The Beijing event was held in the Irish Embassy, with Irish Ambassador Eoin O'Leary present to give an introductory speech.
For more information about ALGs China programme, click here.
Date published: 15 May 2019