ALG co-sponsors Ibec President's Dinner
Business leaders gathered at this prestigious event to acknowledge the contribution that the business community is making to Ireland's growth.
ALG was please to support this annual event which celebrated the handover of the Ibec Presidency from Paraic Curtis of TE Medical, TE Connectivity, to the new President Pat McCann of Dalata Hotels Group for 2019 – 2020.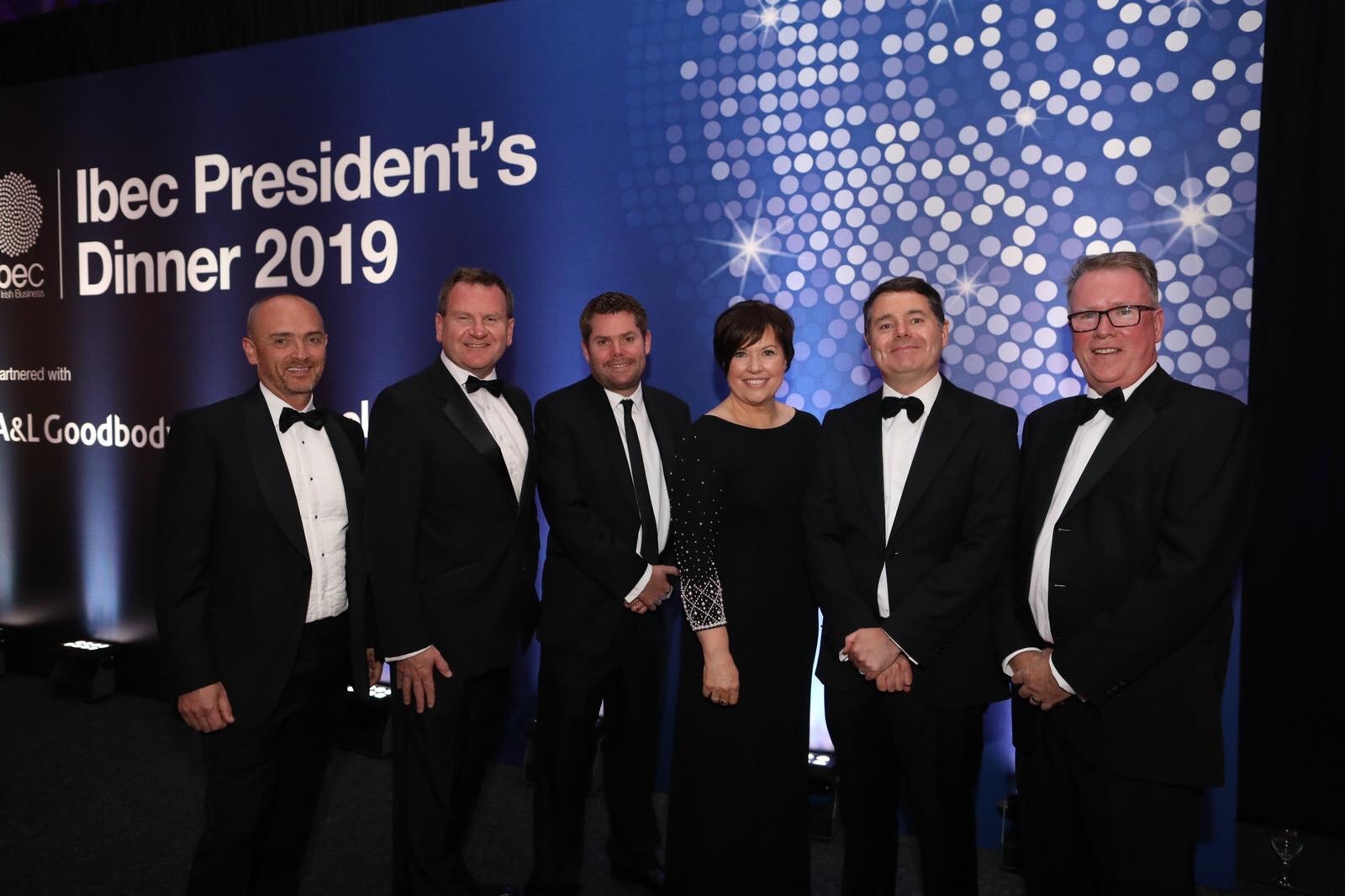 Pictured L-R: Outgoing Ibec President Paraic Curtis of TE Connectivity; Danny McCoy, CEO - Ibec; Eileen Roberts, Partner and Chair of the Firm, A&L Goodbody; Paschal Doherty, Minister for Finance & Public Expenditure and Reform; Incoming Ibec President Pat McCann, CEO of Dalata Hotels Group.
Date published: 3 October 2019