Employment team host a Mock Labour Court Hearing on compulsory retirement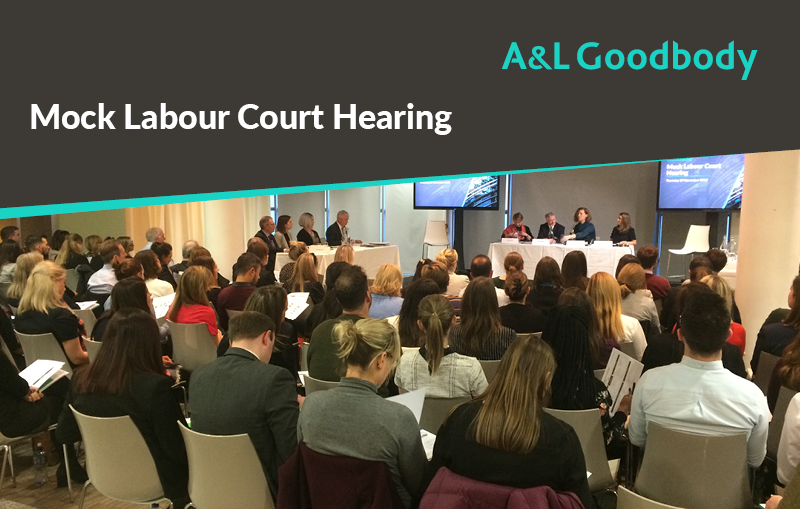 On 29 November, A&L Goodbody's employment team hosted their Mock Labour Court Hearing featuring a case on compulsory retirement. The case was presented before the Labour Court and guests were involved in deciding the outcome. The theme of the mock hearing was 'Compulsory retirement – is it possible to objectively justify?' Helen Callanan SC acted as legal representative and Alan Haugh BL as Chairman of the Labour Court and ALG employment team members took on the role of the various characters.

This event was attended by over 100 senior management, HR teams and in-house counsel who are interested in experiencing a real life case before a mock Labour Court and was. A&L Goodbody's market leading, top tier employment practice group is the largest employment group in Ireland. We provide innovative and commercial solutions to complex HR issues in the context of the most high profile contentious and non-contentious matters.
If you would like information on any employment law issue please contact Duncan Inverarity, Partner, or any member of A&L Goodbody's Employment team.
Date published: 05 December 2018