ALG team at MIPIM 2019
A&L Goodbody's Dublin and Belfast Commercial Property team are attending the international property conference MIPIM between 12-15 March 2019. MIPIM has now been running for 30 years and it gives the opportunity for professionals and key industry figures from the international real estate industry to meet and network, with a view to forging new deals and collaborating with new ideas.
Our highly experienced all-island property team, rated in the top tier with all the international legal publications and directories, is continually at the forefront of the most significant, high profile, large scale and complex transactions in the market place.
The team has played defining roles in the ongoing restructuring and recovery of the Irish commercial property market. Expertise includes advising in relation to investment sales and acquisitions for new entrants to the market, forward funding and new development deals, purchases and sales of distressed assets, the acquisition or refinancing of loans from financial institutions, large scale residential and PRS deals, and the "packaging" of portfolios of loans and properties.
If you would like to arrange a meeting in Cannes, please feel free to get in touch with any member of our team.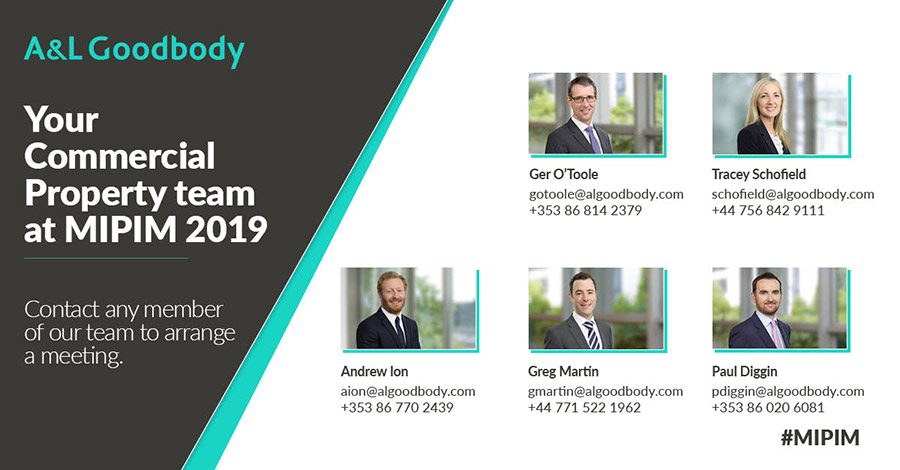 Date published: 5 March 2019