Cliona Christle is a partner in A&L Goodbody's Disputes & Investigations department and the joint Head of the Life Sciences and Healthcare group. She has significant expertise in litigation, medical and healthcare law. Cliona has represented healthcare clients including hospitals and members of the medical and nursing profession for over 20 years. As a litigator, she specialises in professional indemnity, medical negligence, product liability and employer liability claims. She has represented clients in statutory and non-statutory inquires and investigations, as well as before ministerial committees appointed in disciplinary matters.
Areas of Expertise
Experience Advising:
Coombe Women and Infants University Hospital in Farrell v Ryan and State Claims Agency in the successful defence of a large cohort of High Court Claims arising out of historic obstetric practice of Symphysiotomy.
A Dublin hospital on the demerger of its Children's Hospital and the transfer of services to the Children's Hospital Group entity to be established by primary legislation.
A multinational company in the defence of negligence and product liability claims in respect of an Influenza Pandemic Vaccine in respect of the H1N1 virus.
Smith & Nephew Orthopaedics a subsidiary of Smith & Nephew, in the defence of product liability, personal injuries litigation in Ireland arising from its portfolio of metal on metal hip devices.
A global pharmaceutical company on the review of pricing and reimbursement by the HSE under the Health (Pricing and Supply of Medical Goods) Act 2013.
A multinational nutritional products manufacturer on the export of infant formula from Ireland to China.
A biopharmaceutical company on pricing and reimbursement issues in relation to its ultra – orphan medicinal product.
A Fortune 500 company on the defence of High Court negligence claims arising from the interpretation of cervical smear tests.
A number of international pharmaceutical companies establishing in Ireland on the regulatory requirements for the manufacture, distribution, sale and supply of medicinal products for human and veterinary use, active pharmaceutical ingredients and controlled substances.
Advising on the regulatory requirements for placing medical devices manufactured outside the EEA on the market in the EU and engaging with HPRA the Irish competent authority for medical devices on behalf of a German Manufacturer of medical devices to secure the compliance by a competitor with regulatory conformance requirements or withdrawal for the market.
Market Recommendations
"Cliona Christle is one of the most experienced partners in healthcare. She understands complex cases and is supportive and gives excellent advice to clients." (Legal 500 2023)
"A superb practitioner, hugely experienced and very knowledgeable on the issues. A thorough professional at all times." (IFLR1000 2021)
"One of the foremost practitioners in tort law in the area of medical negligence cases" (Legal 500 2020)
"Wealth of experience. Excellent knowledge...complete confidence with her interpretation and understanding of the issues." (Chambers Europe 2019)
"A really capable pair of hands with a great ability to look at matters in an innovative way." (Legal 500 2018)
Professional activities
Cliona is an affiliate member of the Irish Pharmaceutical Healthcare Association
Cliona sat on the Research Ethics Committee of the Rotunda Hospital between 2001 and 2017.
Education
CEDR qualified mediator
Solicitor, Law Society of Ireland
BCL, University College Dublin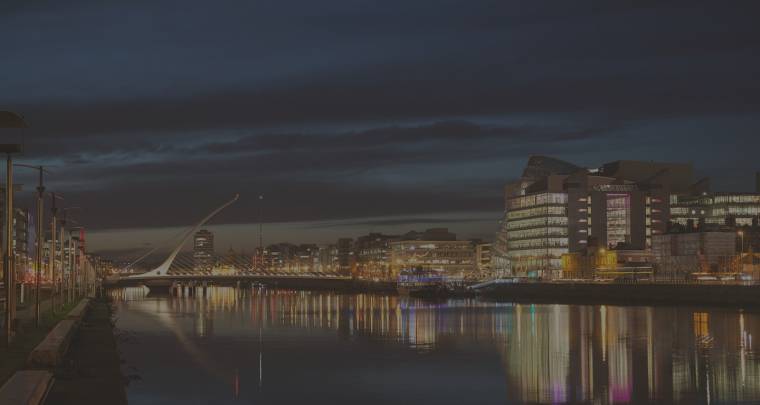 Cliona Christle
Partner, Life Sciences & Healthcare
Dublin