David Francis has more than 15 years' experience of advising on pensions-related matters. He advises companies and trustees on all legal issues affecting their defined benefit and defined contribution pension plans. His expertise ranges from the establishment of plans (including plan design, documentation, administration, compliance, investment and cross-border pension issues) through to advising on funding, merging, pension benefit changes, liability management exercises, restructuring and winding up.
David also advises on trust law aspects and pension adjustment orders, as well as pension disputes, mediation and litigation. He has considerable expertise in advising on the pension aspects of corporate mergers, acquisitions, re-organisations, flotations, outsourcing and privatisations.
Areas of Expertise
Experience Advising:
Employers and trustees of large defined benefit schemes on changes to scheme benefits, including stopping defined benefit accrual and providing defined contribution benefits for the future.
Employers and trustees on liability reduction exercises, including enhanced transfer value exercises, scheme mergers, contingent assets and section 50 orders.
Trustees of a large industry-wide defined benefit scheme with over 250 participating employers and in particular in relation to funding obligations.
Employers and trustees in relation to cross-border issues for IORPS in the UK, Ireland and elsewhere and recently in relation to BREXIT and HMRC requirements.
The trustees of the Irish Airlines General Staff and Pilots Superannuation schemes.
Davy as principal underwriter to the proposed sale of 25% the Irish State's share in AIB by IPO, the largest IPO in Europe in 2017.
CPP Investment Board (Canada Pension Plan) on its strategic partnership in the Corrib Natural Gas Field in Ireland.
Carlyle Group on the pensions aspects of its acquisition of Sam McAuley Chemists.
AIG on the pension aspects of its acquisition of Laya Healthcare.
Nestec S.A. on the pensions aspects of its purchase of Pfizer's nutritional foods business.
Market Recommendations
"Incredibly responsive service from David Francis. He always has best interests of client in focus and is available at all times" (Legal 500 2021)
"His responsiveness is incredible and his attention to detail absolutely invaluable."(Chambers Europe 2021)
"His advice, which is valued greatly by clients, is always very clear and thorough – every angle is covered." (Legal 500 2020)
"Brilliant advice that has proven to be absolutely spot on." (Chambers Europe 2019)
Professional activities
David has featured in the Irish pensions trade press on a number of occasions and enjoys training and speaking on pensions matters. He is a member of the Council of the Association of Pension Lawyers in Ireland and the Pensions Management Institute in the UK.
Education
Solicitor, Law Society of Ireland
LLM, University of London, Queen Mary and Westfield College
LLB, National University of Ireland, Galway
BA, National University of Ireland, Galway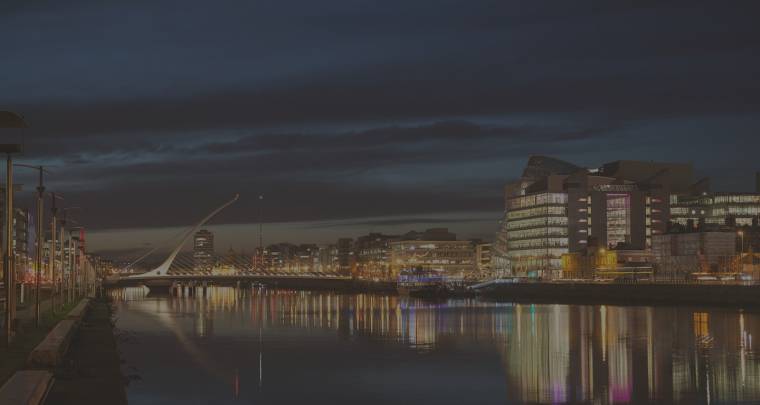 David Francis
Partner, Employment, Pensions & Incentives
Dublin