Michael Neill is Head of A&L Goodbody's Belfast office. He is also Head of our Restructuring department and a partner in our Litigation department.
Michael specialises in all areas of business recovery work, which includes advising local and national insolvency practitioners, major banks and other creditors. Michael also conducts a wide variety of financial services, fraud and insolvency-related litigation. He acts on behalf of financial institutions as well as life, property, pension and investment companies. He has also acted for banks, companies, creditors and insolvency practitioners in the majority of high profile corporate failures in Northern Ireland in recent years.
Areas of Expertise
Experience Advising:
Restructuring of the Quinn Group (indebtedness of circa. €1.2bn).
The Liquidators of IBRC (in Special Liquidation).
The major creditors in connection with the Administrations of Carillion, Nortel (UK) Limited, Thermomax Limited, Reid Transport Limited and the Jermon Group.
Numerous banking and financial institutions in connection with contentious litigation.
Interim Receivers appointed under the Proceeds of Crime Act 2002.
The Administrators of the Taggart Group.
Market Recommendations
A "top-class, fantastic lawyer." (Chambers UK 2020)
"Michael Neill "understands the technical side of insolvency and restructuring to a genius standard'". (Chambers UK 2019)
"He's a very good litigator, very accessible, and very willing to buy into the specific requirements of the client." (Chambers UK 2018)
"Clients praise his skilled navigation of deals…he possesses the technical knowledge to consider all options…he provides pin-sharp, wholly practical advice. He has an excellent practice." (Chambers UK 2016)
Professional activities
Michael is a member of the Law Society of Northern Ireland (1997) and sits on the Law Society Finance Committee. As a former Chairman of R3 (The Association of Business Recovery Professionals) for the Northern Ireland region Michael now sits on the R3 National Council. He has professional I and II qualifications from the Institute of Chartered Accountants and also writes extensively in the areas of corporate recovery and insolvency.
Education
Solicitor, Law Society of Northern Ireland
IPLS, Queens University Belfast
LLB (Law & Accounting), Queens University Belfast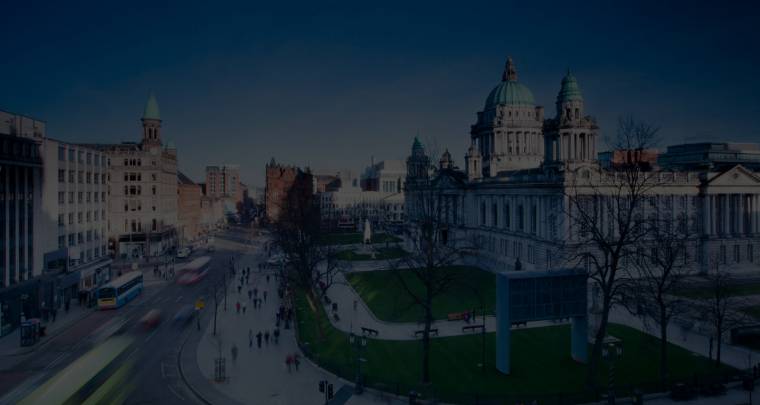 Michael Neill
Partner, Restructuring & Insolvency
A&L Goodbody Northern Ireland LLP