Environment
Protecting our environment is one of the pillars of ALG's Responsible Business strategy. Our ambition is to reduce the firm's environmental impact and promote sustainable work and living practices. Some of the most recent initiatives that have been implemented and led by our ALGreen team are as follows:
removal all single use plastics, where possible, from our restaurant;
removal of all disposable cups from service and replaced them with ALG branded keep cups
installation of secure printing software on all laser printers to help reduce our paper usage and further reduce unnecessary waste
purchasing of electricity which is 100% renewable
ALG is a signatory to Business in the Community's Low Carbon Pledge
We are one of 58 signatories of the Low Carbon Pledge. The Low Carbon Pledge is the first dedicated public commitment for Irish business to invest time and resources into creating a more sustainable operation – by being more energy efficient and reducing carbon usage. All signatory companies commit to reducing their Scope 1, 2 & 3 greenhouse gas emission intensity by 50% by 2030.
The second Low Carbon Pledge Report produced in June 2020 showed that all signatory companies have collectively shown a 41% intensity reduction so far.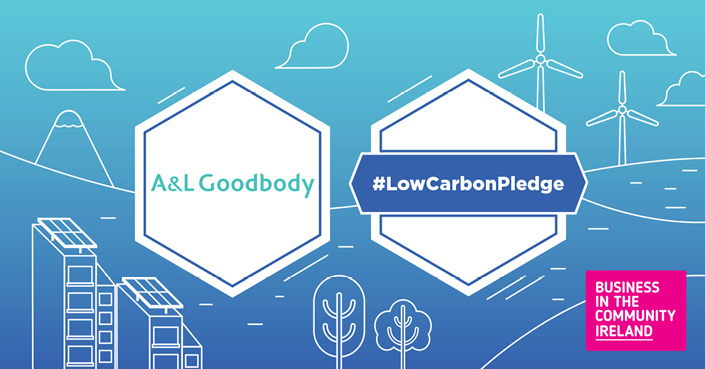 Our Environmental Management Systems
We recognise that high standards of Environmental Management are required to support our business management objectives and clients' needs.
Our policies are supported by, and form part of our environmental and energy management systems, which are certified to ISO14001 and ISO50001 respectively. We achieved certification of both these management systems in 2016.