ALG and Inspire celebrate charity partnership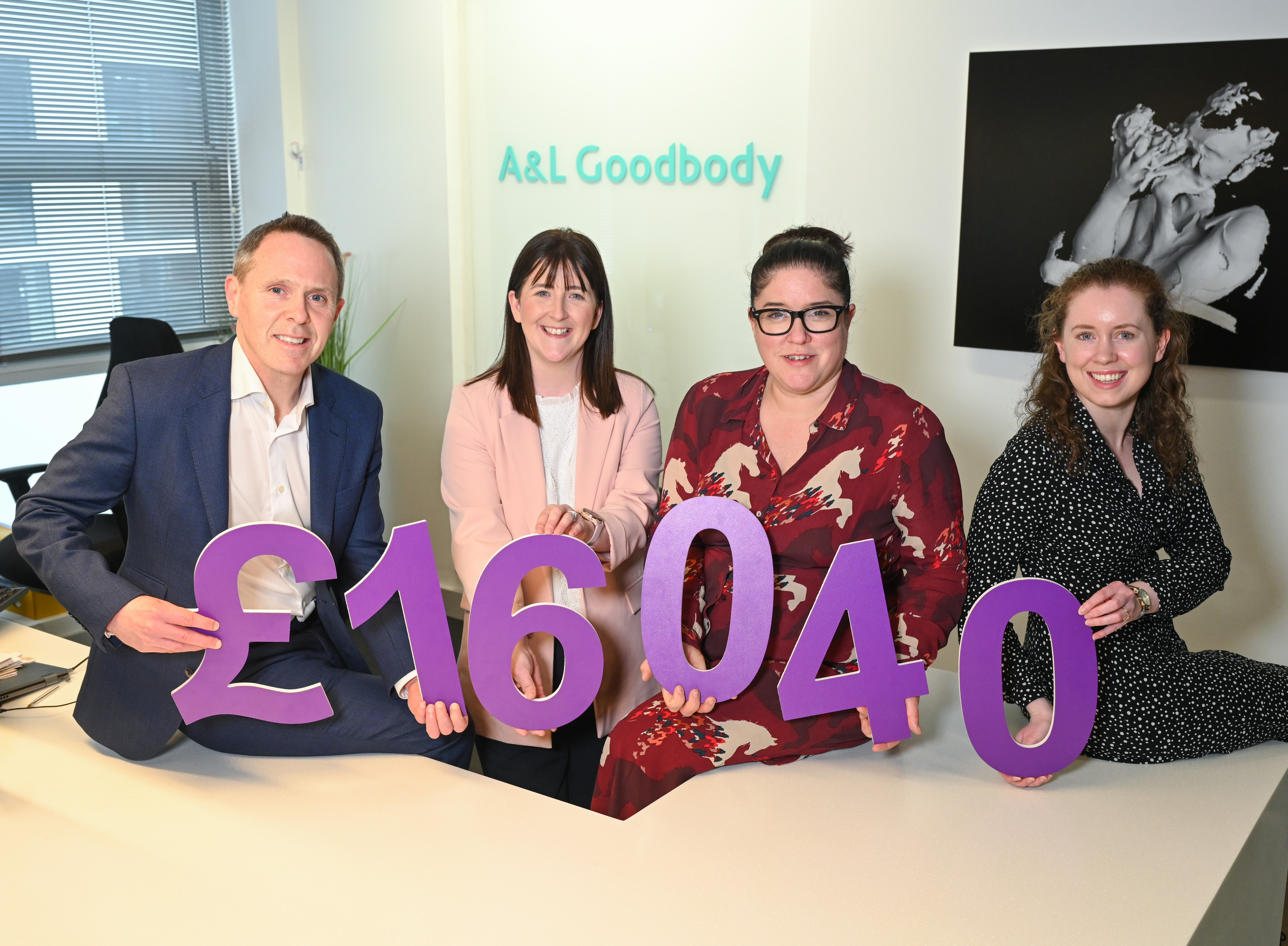 A&L Goodbody (ALG) and social enterprise and wellbeing charity, Inspire, have marked the completion of a three-year partnership, which has been described as "hugely beneficial and inspiring."
Over the past three years, ALG has raised more than £16,000.00 for the charity. In addition, through volunteering and pro bono legal advice, ALG's 140-strong team in Belfast has supported Inspire's invaluable work in delivering mental health, learning/intellectual disability, autism, addiction and workplace wellbeing services.
Michael Neill, Head of the Belfast Office, has said, "We are exceptionally proud of our partnership with Inspire and what we have achieved together over the past three years. Our team really bought into the partnership and, using their time and skills, have championed the crucial work carried out by Inspire in mental health and workplace wellbeing.
"We have had the privilege of witnessing first-hand the tremendous impact Inspire's initiatives have had, not only within our own workplace, but within local communities right across Northern Ireland – particularly during the pandemic. At ALG, we recognise the importance of promoting and supporting mental health and wellbeing at work and have learned so much from Inspire that we will continue to take forward in our firm in the coming years."
Kerry Anthony, Chief Executive of Inspire, commented that, "On behalf of everyone who uses our services we are extremely grateful to the team at ALG for supporting the work of Inspire over the last three years, helping to raise vital funds and awareness of mental health.
"We work together with people living with mental ill health, addiction, intellectual disability and autism to ensure they live with dignity and realise their full potential. Our work would not be possible without the support of corporate partners such as ALG.'"
Photo above: Pictured (L-R: Michael Neill, Head of Office, A&L Goodbody; Danielle Sheridan, Fundraising Manager, Inspire; Kerry Anthony, Chief Executive, Inspire; and Sorcha Brady, Solicitor, A&L Goodbody.
Date published: 3 May 2023.