A&L Goodbody named 'Irish Law Firm of the Year 2018'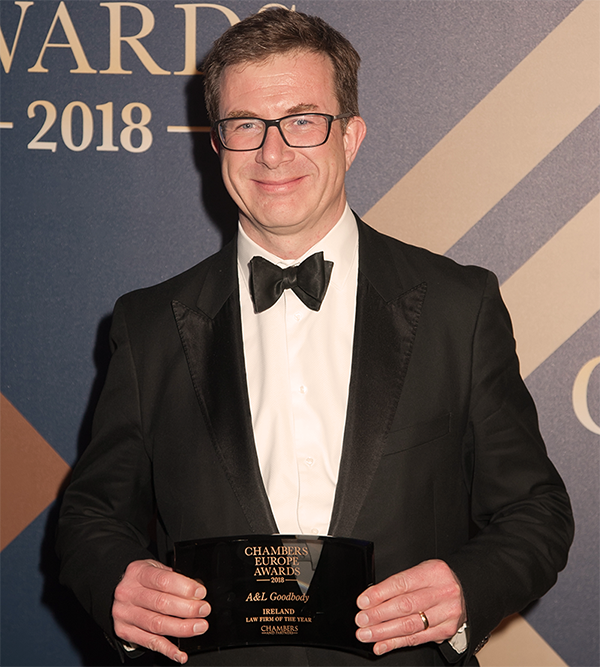 A&L Goodbody has been named 'Irish Law Firm of the Year 2018' by renowned international legal publication Chambers Europe.
The award was announced at the Chambers Europe Awards ceremony which recently took place in Madrid. These awards recognise law firms' consistent work, most notable achievements and stand out successes over the past 12 months. Importantly, the awards are based on feedback from clients in relation to expertise and quality of service. We previously won the award in 2016.
Accepting the award in Madrid, Julian Yarr, Managing Partner at A&L Goodbody, said:
"Our market and our clients are rapidly evolving. Our strategy is simple – to work hard to stay a step ahead of this evolution for the benefit of our clients. I'm delighted to accept this award on behalf of everybody at our firm. It is through their hard work that we remain at the top of our market and a stand out firm in Europe."
In the same week, A&L Goodbody also picked up the 'Equity Deal of the Year' award for our work on AIB's IPO at the IFLR European Awards in London. This award recognises our market leading position advising on large and complex financial services transactions.
Date published: 11 May 2018