A&L Goodbody named 'Irish Tax Firm of the Year 2018' for the fourth time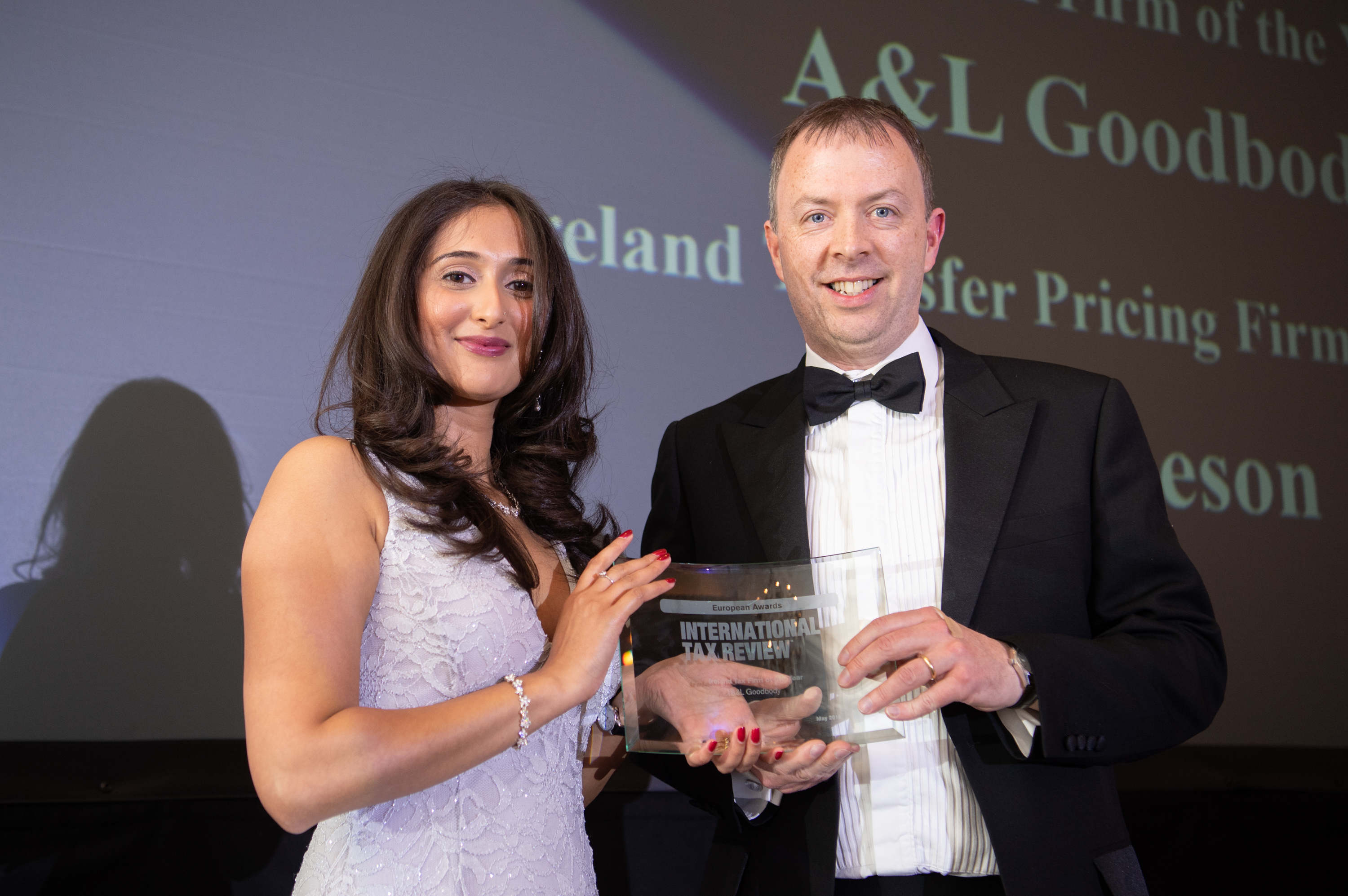 Pictured: Anjana Haines, Managing Editor, International Tax Review and Paul Fahy, Head of Tax, A&L Goodbody
A&L Goodbody has been named 'Irish Tax Firm of the Year 2018' at the International Tax Review European Awards ceremony in London.
These annual awards recognise leading international tax professionals and firms in Europe. Nominations are reviewed by a panel of researchers who analyse the deals that firms were involved in, based on criteria including innovation, impact and size.
We have achieved this award more times than any other Irish law firm over the past ten years (previously awarded in 2017, 2015 and 2014).
Some notable transactions the team instructed on over the past year included:
Advising on the redomiciliation of Nabriva Therapeutics' holding company from Austria to Ireland and the listing of Nabriva Therapeutics plc on NASDAQ
Glenveagh Properties on its IPO on the Irish and London Stock Exchanges
Paul Fahy, Head of A&L Goodbody's Tax Department, commented: "Ireland's ability to continually attract foreign multinationals is testament to the breadth of incentives available to prospective investors. Our lawyers, both in Ireland and on the ground in the US, have considerable experience having advised on a number of large, complex deals over the last few years. We are delighted to have won this award for the fourth time. It reflects the expertise and knowledge we can bring to our clients."
International Tax Review is a trade publication for corporate tax directors, CFOs, tax lawyers and advisers.
Date published: 21 May 2018