A&L Goodbody wins "European Competition Team of the Year" at The Lawyer awards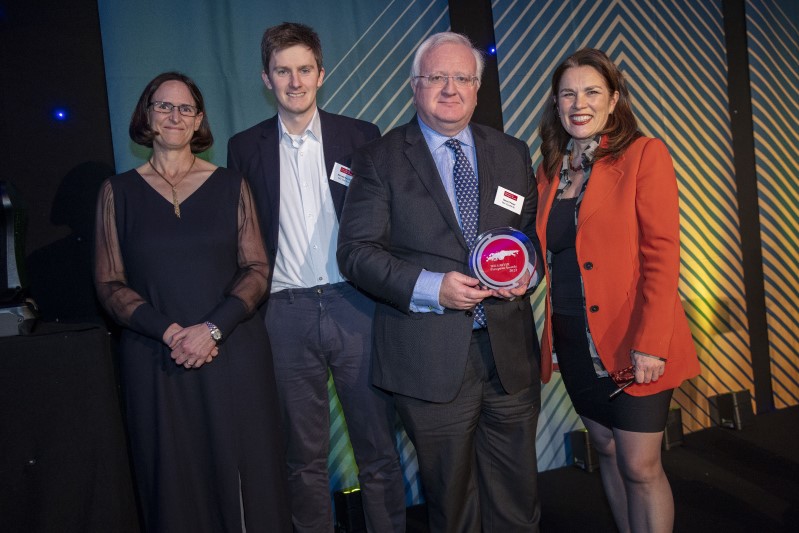 The European Union, Competition & Procurement Team of A&L Goodbody LLP has been named "European Competition Team of the Year" at The Lawyer European Awards in a gala ceremony in London. These prestigious annual awards recognise and celebrate excellence across the European legal market, and this year over 120 global and European law firms operating in Europe were reviewed by the independent panel of judges comprising 47 lawyers drawn from multinational businesses and law firms across the world.
This particular award to A&L Goodbody recognises excellence on a continental rather than just on a national basis. The short list of five firms for this particular award comprised a US law firm, a UK law firm, three Continental European law firms and A&L Goodbody. The judges recognised ALG's work in regard to complex competition advisory and merger control work.
Receiving the award in London, Dr Vincent Power, partner and head of ALG's EU Competition & Procurement team, said: "This award is a tribute to our great team and to our clients who have entrusted their cases to us. To have an Irish firm recognised at a European level is a great testament. I would like to thank the team for all their hard work particularly over the last few years on some of the most complex competition cases ever seen in Ireland."
The 13th annual European Awards ceremony returned in person for the first time since 2019 due to the Covid-19 pandemic. The event was attended by over 250 people. You can find out more about The Lawyer Europe Awards and the winners here.

Date published: 2 December 2022