Dr Vincent Power is a partner in A&L Goodbody specialising in EU law, EU and Irish competition/antitrust law, merger control, regulatory law and transport law for national and international as well as public and private clients.
He is Head of the firm's EU, Competition & Procurement Group which is consistently ranked at the forefront of Irish law firms and he is seen as the most experienced competition lawyer practising in Ireland.
Vincent won the ILO Client Choice Award for the category of "EU Competition and Antitrust" across the entire European Union in 2017 and he has won the same award for Ireland in 2018 and 2021 – these awards are made by The International Law Office in recognition of a partner who excels across the full spectrum of client service. In 2019, he was elected Chairman of the European Maritime Law Organisation. He is listed in the Lloyd's List Top 10 Maritime Lawyers 2019 worldwide and in the 2022 Who's Who Legal: Transport.
Vincent has advised on most of the leading competition, merger control, EU law, cartel, abuse of dominance, State aid, joint venture, pricing, refusal to supply, competition investigations, dawn raids, Competition Authority / CCPC and competition litigation cases in Ireland over the last 20 years. He has been involved in several hundred merger filings in Ireland and the EU and has experience and expertise in all of the issues involved. He has developed a particular expertise in regard to Brexit Law.
Areas of Expertise
Market Recommendations
"The time he takes to get to understand issues better is incredible, he is not afraid to push back on me or my team. I have built up a high level of trust with Vincent and the advice he brings to my business." (Chambers Europe 2022)
"Strong industry knowledge and ability to provide a holistic perspective". (Chambers Europe 2021)
"Peerless in terms of his experience and knowledge." (Chambers Europe 2019)
"Highly respected figure in the market with substantial experience...knows everything there is to know about competition law, both Irish and European. He thinks of all the angles and is not only knowledgeable but also strategic and practical...client-focused approach." (Chambers Europe 2018)
Professional activities
Vincent is the author or editor of seven books including "Competition Law and Practice", "Irish Competition Law" and the award-winning "EC Shipping Law". He has been invited to speak on EU, competition and transport matters in over 20 countries. He has a Master's Degree and a Doctorate from Cambridge University and was the first ever Law graduate to be awarded the Distinguished Alumnus award from University College Cork where he graduated with a BCL. He is Adjunct Professor of Law at University College Cork and Visiting Professor of EU Law at Dalhousie University in Canada. He lectures at the Law Society of Ireland. He is a member of the board of directors of the Irish Centre for Europe Law at Trinity College Dublin. He has chaired, been a member of and advised four governmental commissions or bodies. He is the former Chairperson of the Irish Society of European Law and has also been appointed as the Comité Maritime International's EU Shipping Law Rapporteur. Vincent won the "Irish Commercial Lawyer of the Year" at the inaugural Irish Law Awards.
Education
PhD, University of Cambridge
BL, King's Inns Dublin
LLM, University of Cambridge, Sidney Sussex College, (Evan Lewis Thomas Law Student)
BCL, University College Cork, (College Scholar and First Distinguished Law Alumnus)
Solicitor, Law Society of Ireland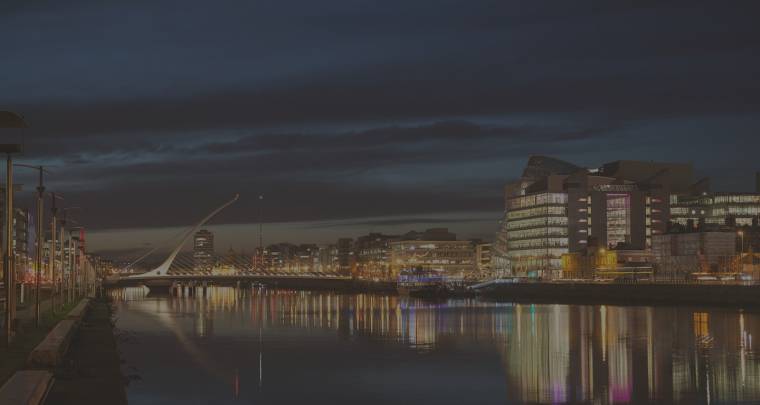 Vincent Power
Partner, EU, Competition & Procurement
Dublin