ALG first to offer Client Tech trainee rotation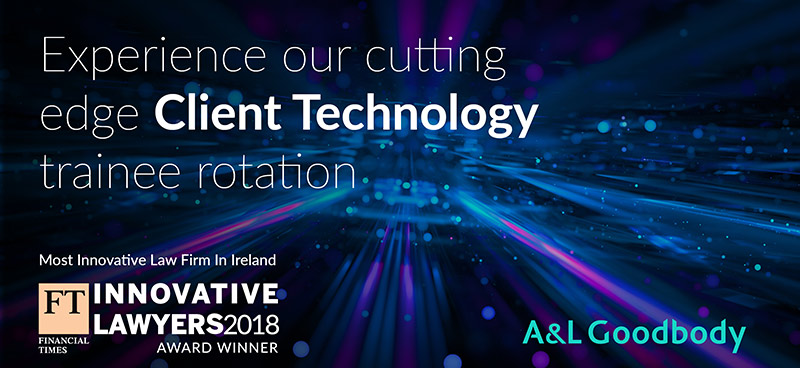 A&L Goodbody is introducing a rotation into our Client Tech team as a new building block in our award winning Trainee Programme. This rotation is the first and currently only one of its kind in the Irish market.
Innovation is a key component in how we deliver services to our clients. We have specifically designed this Client Tech rotation to equip trainees with the skills to apply next generation technologies and innovative solutions for our clients.
Our dedicated Client Tech team is led by our Client Technology Partner, Charlie Carroll, and includes a team of solicitors, business analysts, project managers and technology professionals.
Find out here how technology is transforming the way in which we provide legal services to our clients.
Visit our Trainees & Interns area to learn more about our award winning Trainee Programme.
Date published: 28 January 2019