Charlie Carroll is a Partner in the Firm's Corporate and M&A practice. Charlie has a strong track record with a focus on equity capital markets, private company transactional and corporate finance related work in addition to commercial, contractual and corporate governance matters across a range of sectors. Charlie advises international and indigenous companies across a variety of business and industry sectors including financial services, retail, IT, energy and telecommunications.
Charlie is also the Head of Client Technology in A&L Goodbody with a mission to proactively exploit innovation and business transformation methodologies for the benefit of our clients and for the efficiency of our business. In this role Charlie has established the Innovation & Client Technology team and is responsible for devising and driving the structures and strategic initiatives required to deliver next generation technologies to, and service delivery systems for, our clients.
Areas of Expertise
Experience Advising:
Led the team advising eir on the €300m sale of its masts business to Phoenix Towers International.
Led the team advising J&E Davy and RBC Capital Markets on the €150m IPO of Uniphar on Euronext Growth and AIM.
Led the team advising Greencoat Renewables on its acquisition of Coillte's 50% stakes in Raheenleagh and Cloosh Valley wind farms; and on its acquisition of a combined 25% stake in Sliabh Bawn wind farm from Coillte and Bord na Mona respectively. The investments total a net generating capacity of 105.1MW.
Led the team advising NJJ on its acquisition of a 66% interest in eir, Ireland's leading telecoms, broadband and media company.
NAMA on the disposal of its interest in the Square Tallaght Shopping Centre to Oaktree for €250m.
The joint global co-ordinators on the sale by the Department of Finance of a proportion of its shareholding in Allied Irish Banks and on the related IPO and admission to the official lists of the Irish and London Stock Exchanges of Allied Irish Banks.
Cairn Homes on its IPO, subsequent fundraisings and on its admission to the main securities market of the Irish Stock Exchange.
The single largest shareholder in Copperbelt Energy Corporation plc in relation to the proposed takeover by a wholly owned subsidiary of CDC Group PLC.
Permanent TSB Group on its re-IPO by way of €412m primary equity placing, €98m secondary equity placing, and re-admission of all ordinary shares to trading on the main markets of the Irish and London Stock Exchanges, together with the €400m buy back of Irish Government subscribed 2011 contingent capital notes.
Hibernia REIT on its dual primary/premium listing on the Irish and London Stock Exchanges (Main Markets) and its €385m equity fundraising.
The Special Liquidators to IBRC on all corporate aspects of the sales process in respect of the assets of IBRC.
Market Recommendations
"Great with clients and good at getting the deal done." (Chambers 2021)
"Very service focused and great to work with." (IFLR1000 2020)
"Knowledgeable in the subject matter and proactive in his execution...First rate work...Completely immersive in client's needs." (IFLR1000 2019)
"Hands-on, no fuss and sensible approach." (Chambers Global 2019)
Professional activities
Law Society of Ireland
Dublin Solicitors Bar Association
Fellow of St. Columba's College
Education
Diploma in Commercial Contracts, Law Society of Ireland
Solicitor, Law Society of Ireland
Diploma in Stockbroking , Dublin Business School
BA, Trinity College Dublin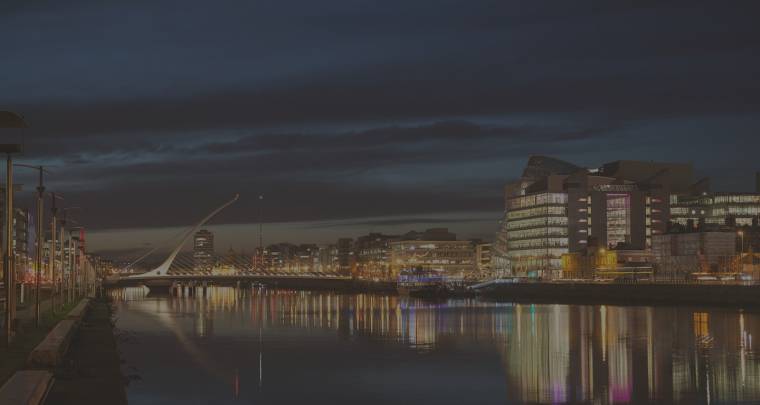 Charlie Carroll
Partner, Corporate and M&A
Dublin