ALG hosts third annual Corporate Crime & Regulation Summit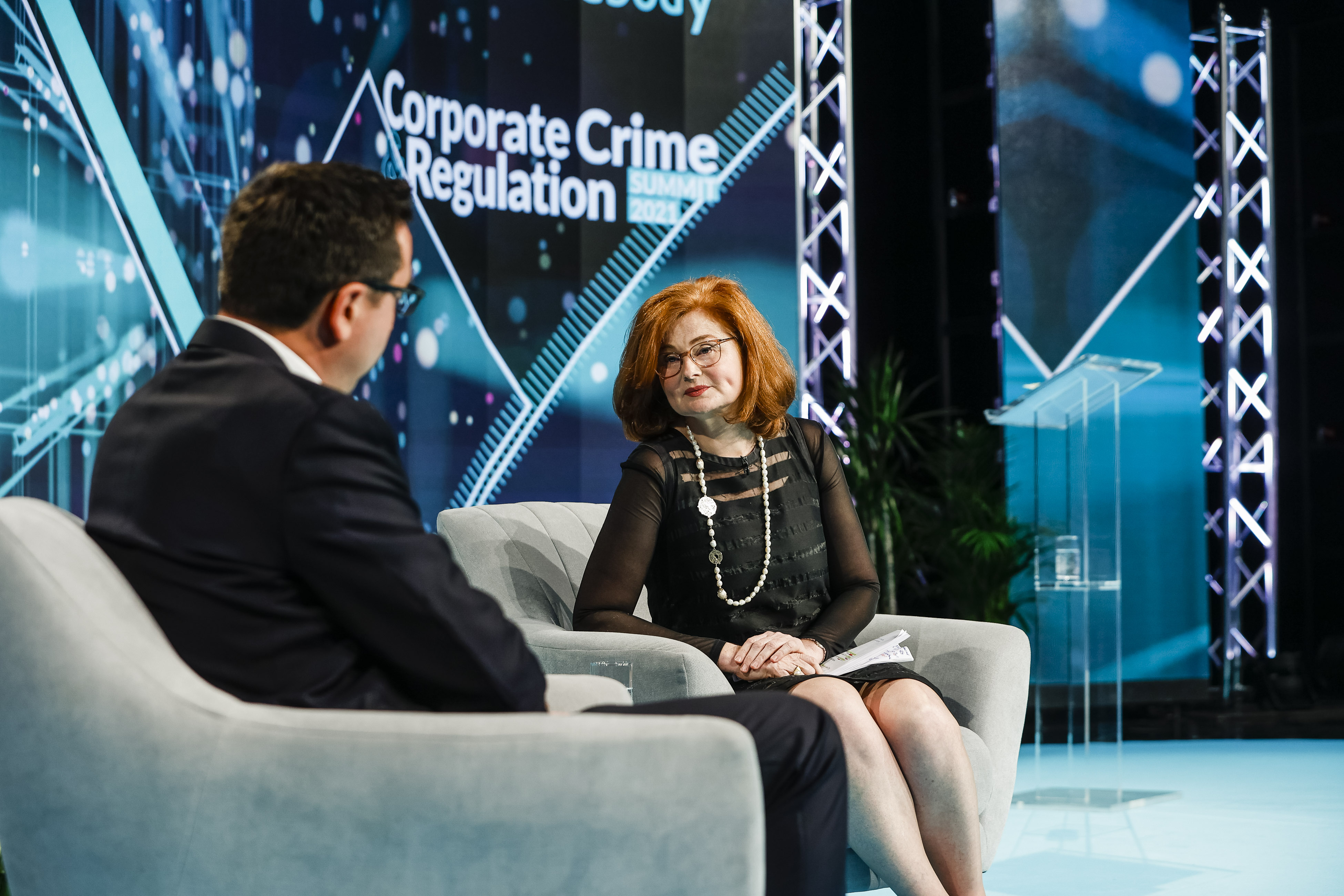 Dario Dagostino hosts a Q&A with Derville Rowland from the Central Bank of Ireland on the Individual Accountability Framework and the future of enforcement.
Almost 1000 people from corporate Ireland participated in ALG's Corporate Crime and Regulation Summit on 13 October 2021.
This is the third year that ALG has hosted the Corporate Crime & Regulation Summit and the second in a virtual format. This unique half day conference involved a series of lively and discursive virtual sessions with 44 legal experts, regulators, law enforcement officials and business leaders. The programme covered the key issues and new developments in corporate crime and regulation and touched on the following key themes this year:
Cybercrime
ESG & sustainability
Compliance culture
Managing personal liability risk
Individual Accountability Framework and SEAR
Managing internal investigations
Anti-money laundering
The interaction between government and the public sector
Throughout these sessions, delegates were updated on regulatory and law enforcement issues and were provided with practical solutions to manage regulatory and compliance risk.
The Summit concluded with a keynote address from Derville Rowland, Director General, Financial Conduct, in the Central Bank of Ireland. Ms Rowland set out the vision for the Individual Accountability Framework (IAF) while reflecting on over a decade of the Central Bank's development of its enforcement process.

Along with Derville Rowland, guest speakers at the event included: Ian Drennan, Director of Corporate Enforcement; Peter Roebben, Chief Executive, United Bulgarian Bank; Fiona Gallagher, Chief Executive Officer, Wells Fargo Bank International UC; Danielle Fleming, Legal Counsel at TikTok; Pat Ryan, Detective Superintendent, Garda National Cyber Crime Bureau; Karl Curran, Director, AON; Mardie Hughes, Head of Financial Crime Compliance, Permanent TSB; Karen Coyle, Head of Sustainability and Health & Safety at AIB Group plc; John Kealy, Legal Director, Coca-Cola Hellenic Bottling Company; Feidhlimidh Wrafter, Assistant General Counsel, Western Union; Karis McLarty, Chief Compliance & Data Privacy Officer, Clear Channel; and Sherry Perreault, Head of Ethics and Lobbying Regulation, Standards in Public Office Commission amongst others.
Date published: 14 October 2021