ALG named most innovative law firm in Ireland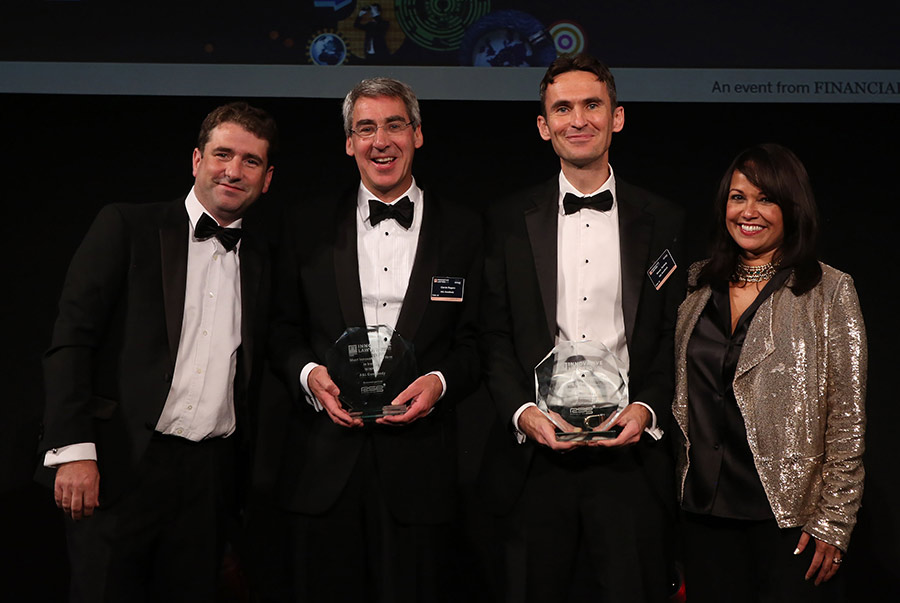 Pictured L-R: Barney Thompson, legal correspondent with Financial Times, Ciaran Rogers and Kenan Furlong, ALG partners, and Reena SenGupta, CEO of RSG Consulting
A&L Goodbody has been named as the 'Most Innovative Law Firm' in Ireland at the prestigious Financial Times Innovative Lawyers Awards 2018.
The award, which was confirmed at a gala celebration held in London last night, recognised the firm's use of technology in providing innovative client solutions as well as its unique approach to the learning and development of its lawyers. In being named Ireland's most innovative law firm, A&L Goodbody was cited as being 'standout' in two areas:
the use of artificial intelligence technology in a large criminal law case
the development of a bespoke due diligence tool to manage bank loan portfolio transactions
The firm was also 'highly commended' for having created a unique learning and development programme called the ALG School of Business and Law. in conjunction with UCD Smurfit Business School and UCD Sutherland School of Law. In addition the firm was commended for its legal work on the negotiation of a €450m refinancing package for Irish Continental Group.
Commenting on the award win, Julian Yarr, Managing Partner at A&L Goodbody said:
"We are delighted to achieve such recognition at European level. We constantly look to improve our client service through a combination of innovative people, processes and technology. Continuously investing in this strategy ensures that it's part of our culture. It helps us keep a step ahead for our clients in a world that is rapidly changing. To be recognised as the most innovative law firm in Ireland is testament to this strategy, but also to the brilliant people we have in our firm."
Date published: 8 October 2018