ALG 'On the Mark' for Diversity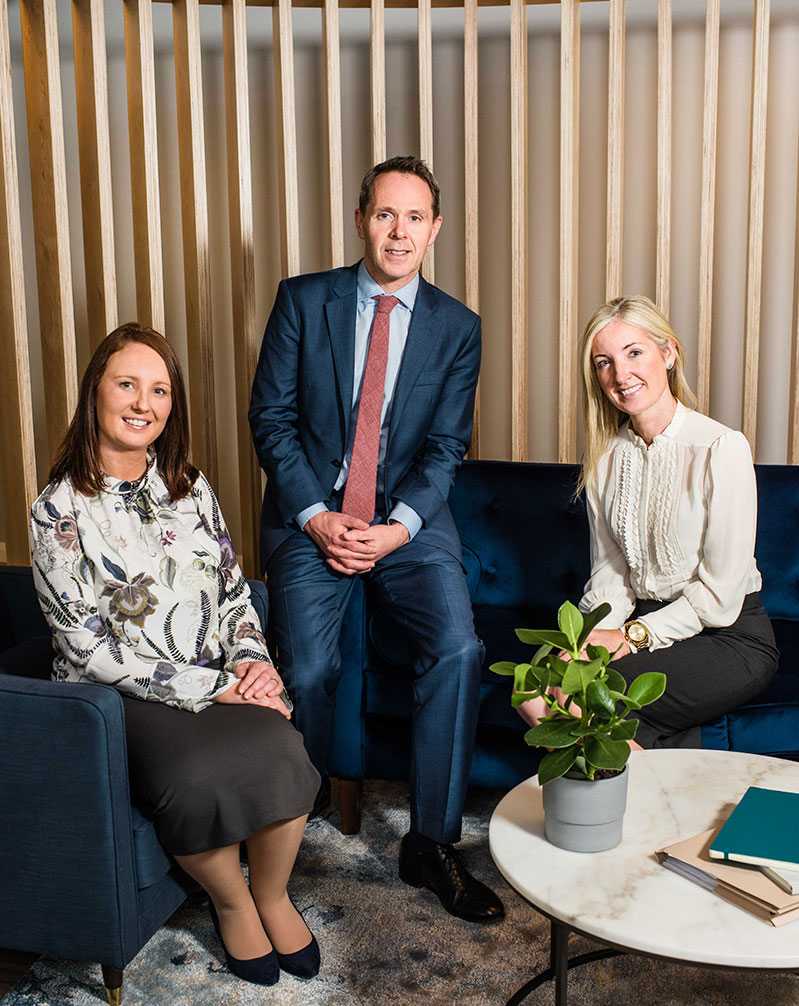 Pictured L-R: Nichola Robinson and Christine White of Diversity Mark NI present ALG partner Tracey Schofield (centre) with the Bronze Diversity Mark award.
Our Belfast office was recently awarded the Bronze Diversity Mark by Diversity Mark NI at the second annual 'Business of Diversity' lunch. The accolade was presented in recognition of our commitment to gender diversity.
Along with other organisations receiving the Diversity Mark at the event, we were commended for the innovative ways in which we are focused on driving diversity within our business.
Tracey Schofield, diversity partner at our Belfast office, said: "This accolade is testament to the significant amount of effort at all levels of our business that has gone in to instilling a truly diverse and inclusive workplace culture across the firm. For us, this means respecting, valuing and leveraging the differences that exist in our people.
"For a number of years now we have progressed our overall diversity agenda. This means ensuring that our policies and our practices match our commitment to equality and inclusion. Alongside gender diversity, we are focused on other areas of diversity, such as LGBTQ, age, disability, ethnicity and social mobility.
"We recognise that this is good for our business, both in terms of delivering for our clients and in building and sustaining a positive working environment for our employees."
Diversity Mark is Northern Ireland's only independent not-for-profit organisation enabling and supporting companies of all sizes in achieving a Charter Mark to recognise commitment to diversity and inclusion. The Charter follows a methodology of self-assessment and prioritises continuous progression, with goals set by and appropriate to each individual organisation.
The Charter commits organisations to support the progression of women (or men, if underrepresented) into senior roles by focusing on the executive pipeline and the mid-tier level. It recognises that organisations are diverse and the starting points for each may differ, and thus each organisation will set its own targets, strategy and implementation plan.
To maintain the Charter, we will now commit to reporting annually on the initiatives we are delivering to progress against these internal targets and to support the transparency and accountability needed to drive change.
Date published: 21 November 2019