ALG partners address Data Centres Conference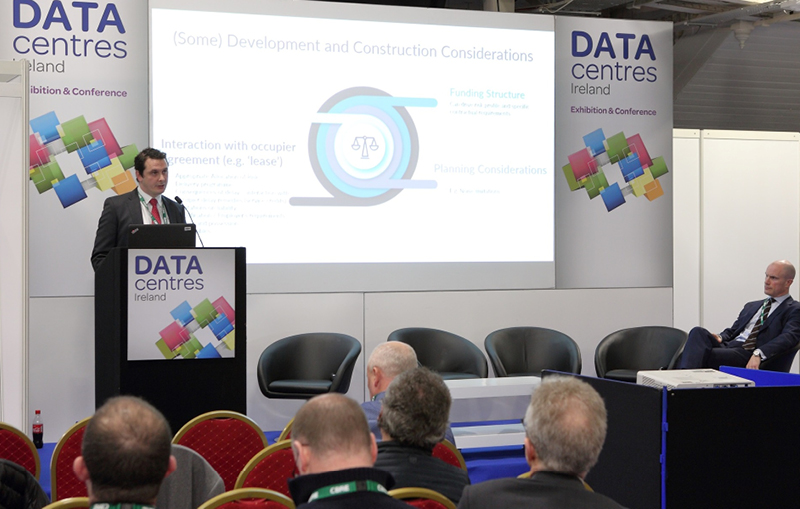 On 21 November, A&L Goodbody's Environmental & Planning partner Jason Milne and Projects & Infrastructure partner John Dallas spoke at the Data Centres Ireland Conference which took place in the RDS. The Data Centres Ireland Conference Programme was hailed as a great success with over 1,600 attending the exhibition over two days; keynote presentations included speakers such as Garry Connelly – Host In Ireland, Niall McEntegart – Facebook and Minister Pat Breen, TD.
Jason and John presented on a number of topical themes affecting Data Centres were, these included how to minimise risks associated with the environmental impact assessment process, as well as how to mitigate construction risks. A&L Goodbody's cross-discipline deal teams have multifaceted experience advising multinational clients on the development, acquisition, financing and operation of data centres in Ireland. Our technology law team regularly advises multi-national corporations on the management of European data through Ireland and Irish subsidiaries, and the legal and regulatory advantages of doing so.
If you would like information on any of the above please contact Jason Milne, John Dallas or any member of A&L Goodbody's Environmental & Planning or Projects & Infrastructure teams.
Date published: 13 December 2018