ALG wins European award for gender diversity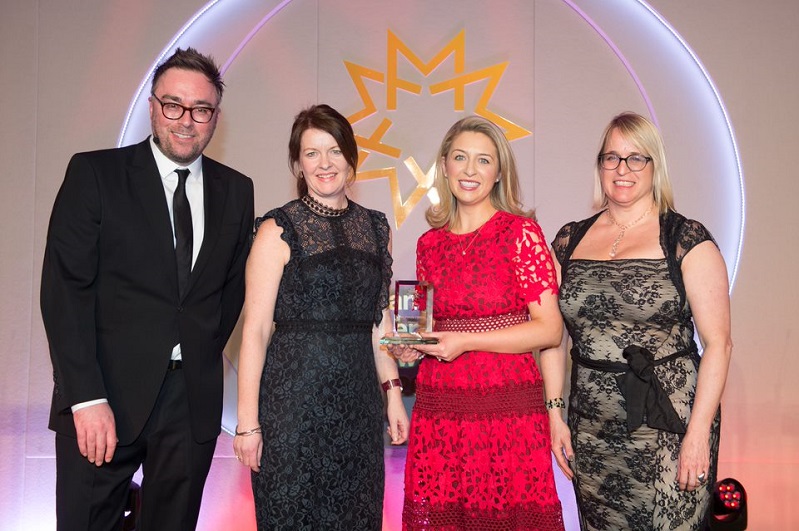 A&L Goodbody was awarded Best Diversity Initiative at the Managing Partner Forum (MPF) Awards in London. The MPF awards celebrate excellence in management and strategy in professional services firms across Europe.
The award is for our gender diversity programme of initiatives called DARE – Daily Action: Real Equality. DARE is a suite of initiatives that have been designed with our people and culture in mind, following extensive research and combined with international best practice. DARE includes:
supporting career and family life through enhanced, maternity, paternity and family leave and benefits
enshrining agile working in our culture
championing change through training, adapting work practices and reverse mentoring
Commenting on the award win, Julian Yarr, Managing Partner, said: "Our goal is to ensure that we provide an environment where our people are given the opportunities and experiences to pursue their chosen career path, regardless of gender. While we recognise we have more to do, it's fantastic to get this award and it reflects how much we have achieved so far."
Our DARE programme is part of a much broader focus on diversity and inclusion which also includes cultural diversity, sexual orientation, disability and social mobility.
Date published: 4 March 2020