Andrew Dixon named 'Rising Star' by Airfinance Journal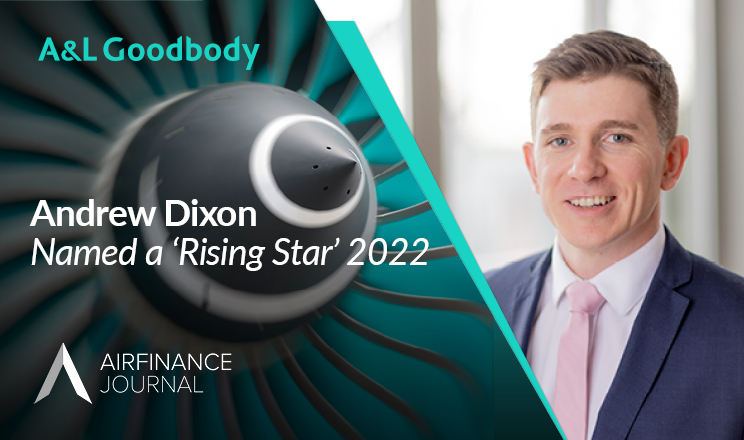 Andrew Dixon, Aviation & Transport Finance senior associate at A&L Goodbody (ALG), has been recognised as a 'Rising Star' in the Airfinance Journal's 'Guide to aviation lawyers 2022'.
Andrew is named as one of the most promising lawyers for 2022 along with five industry peers from across the globe. This recognises Andrew as a high-performing leader on the Aviation & Transport Finance team. He has acted as the lead associate on a broad range of complex, innovative and award-winning transactions over several years. Andrew is known in the industry for his strong technical and legal skills, as well as his pragmatic and sensible approach to transactions.
Commenting on this recognition, Marie O'Brien, head of Aviation & Transport Finance at ALG said:

"Andrew is one of the most committed, hardworking and team-oriented lawyers that I have had the pleasure of working with over the years. He holds himself to high standards and instils high performance in others by leading by example. He is very popular among his colleague and with his clients".
Date published: 6 July 2022