Marie O'Brien is a partner in A&L Goodbody and Head of the Finance department. She is also Head of Aviation and Transport Finance. Marie is highly experienced in advising in relation to the acquisition, leasing, financing and trading of a variety of asset classes including aircraft, engines, helicopters, ship, rail, machinery and equipment. Marie is also Head of A&L Goodbody's China Business Group. Marie was listed in the 2020 Top 100 Elite Lawyers in Foreign Firms by China Business Law Journal and named IFLR1000 Women Leaders 2021.
Areas of Expertise
Experience Advising:
International lessors, banks, private equity and investors on establishing and growing aircraft leasing platforms in Ireland including through joint venture structures.
Lenders and borrowers in relation to variety of structures for the financing of aircraft, engines, helicopters, ships and other equipment including sale and leaseback, commercial debt, warehouse facilities, capital markets including ABS, PDP financing and export credit agency financings.
On M&A transactions relating to aircraft companies such as Interglobe's acquistion of Airbourne Capital, ASL Aviation on acquisition of Farnair, CarVal on acquisition of Aergo Capital Limited.
The launch by Vx Capital Partners of the first all-cargo aircraft asset backed securitisation.
Zephyrus Aviation Capital on its first structured ABS financing for the acquisition of a portfolio of 21 aircraft.
Advising many Asian bankings and leasing companies on establishing and growing their aircraft leasing business in Ireland including advising CALC on its first aircraft investment sidecar.
Acquisition by Macquarie of Waypoint Leasing.
On various matters relating to the Cape Town Convention and Aircraft Protocol.
Leasing companies on trading of aircraft, engine and other assets.
A number of first Irish AFIC supported financings for lessors and airlines.
Market Recommendations
"Strong legal knowledge and broad market experience." (Chambers Global 2023)
"An excellent lawyer who has deep industry relationships and knows how to execute transactions efficiently and effectively." (Chambers Global 2022)
"Sharp, helpful and extremely knowledgeable." (Chambers Global 2021)
"An expert in high-profile and complex aviation finance matters. She makes you feel as if you are in good hands." (Chambers Global 2019)
Professional activities
Marie regularly speaks in Ireland and internationally on asset finance and Cape Town Convention related topics. She currently lectures on the Irish Law Society's Diploma in Aviation Leasing & Finance and on the Banking and Finance Module of the Professional Training Course in the Law Society of Ireland. She is a member of the Board of Directors of the Ireland China Institute.
Education
Solicitor, Law Society of Ireland
BCL (International), University College Dublin & University of Melbourne, Australia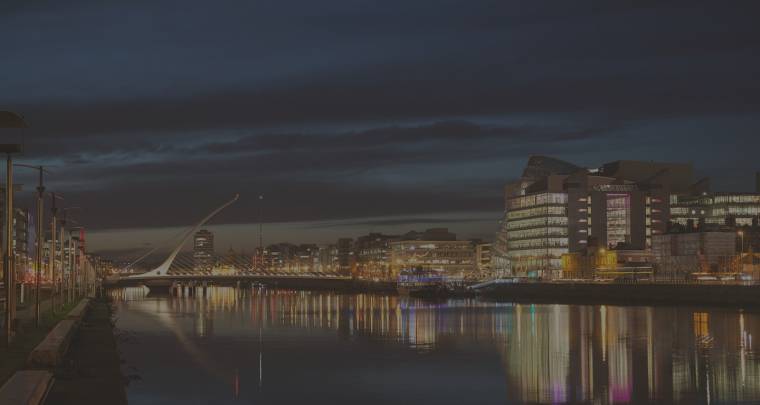 Marie O'Brien
Partner, Aviation & Transport Finance
Dublin