Investing in Ireland
A&L Goodbody has, for many decades successfully worked with leading multinational companies on their business activities and operations in Ireland.
Key incentives for foreign investors include: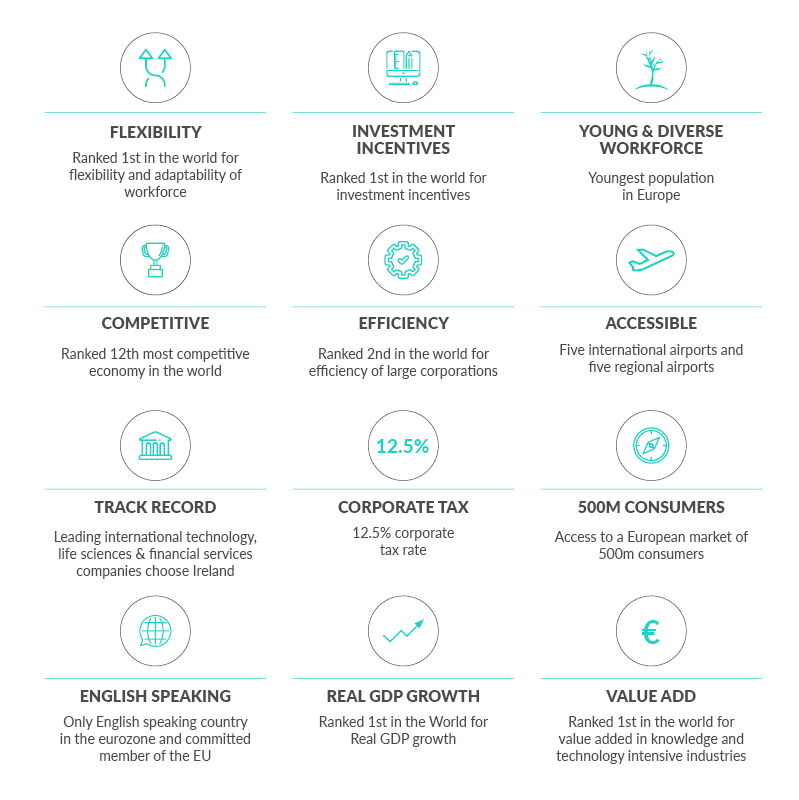 We have partnered with countless international companies – from global enterprises to fast growing venture-backed start-ups – to seamlessly guide our clients through the full range of legal, tax and commercial issues that arise when doing business in Ireland. Leveraging this expertise, we provide innovative, legal solutions to support you and your business as you embark on your path to establishing or expanding operations in Ireland.
We have longstanding working relationships with IDA Ireland, other government bodies, international law firms and the wider business community. In addition to our Dublin and Belfast offices, we have international offices in London, New York, San Francisco and Palo Alto and programmes in place with China and India.
We offer alternative Fixed Fee Solutions for companies looking to establish or expand their operations in Ireland. For more information on these packages please contact any of our Investing in Ireland team.