New Partners at A&L Goodbody
Corporate law firm A&L Goodbody has announced the appointment of two new partners at its Belfast office.
Tracey Schofield, previously a Partner in another commercial law firm, has joined A&L Goodbody as Partner in the Commercial Property team, whilst Micaela Diver has been promoted to Partner in the firm's Litigation department. This brings the total number of partners in the firm's Belfast office to 13, with 87 partners in total across the firm's Belfast, Dublin, London, New York, San Francisco and Palo Alto offices.
The firm also announced the appointment of two new associates in its Belfast office, with Sarah Sistern being promoted to Associate in the Corporate department and Aisling Owens being promoted to Associate in the Banking and Finance department.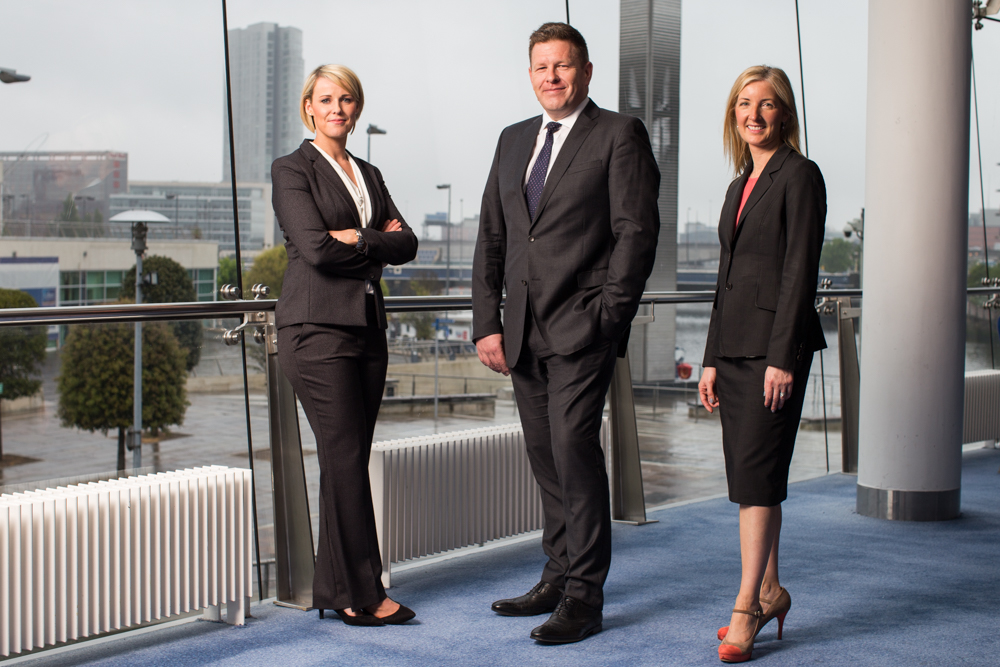 Pictured from L to R: Micaela Diver, Mark Thompson, Head of A&L Goodbody's Belfast Office and Tracey Schofield.
Commenting on these appointments, Mark Thompson, Head of A&L Goodbody's Belfast office, said: "The appointment of these new partners and associates reflects the success and growth of the firm over the last 12 months and the confidence we have that this will continue in the future. It's also a measure of the strength in depth of talent we have across our practice groups in Belfast and in our other locations. As well as technical expertise, our clients demand energy, fresh thinking and savvy business sense from our senior lawyers, and Tracey and Micaela certainly fit the bill in this regard."
Including Tracey and Micaela and the two new associates, A&L Goodbody has appointed five new partners and 25 new associates in total so far this year in its Dublin, Belfast, London and New York offices.
Tracey Schofield has over 12 years' experience working in the commercial property sector in Northern Ireland, advising clients on the acquisition, development and management of their property assets. She is one of nine lawyers in Northern Ireland individually named by global legal directory The Legal 500 (2015 and 2016) as outstanding in their field of expertise (commercial property).
Micaela Diver has over eight years' experience in Public & Regulatory law, advising clients on a broad range of public and administrative law issues relating to procurement, competition and merger control, EU, State aid, regulatory and compliance. She advises clients on complex, high profile contentious cases and is recognised as a Leading Individual in EU & Competition by The Legal 500 and is ranked in Chambers UK (2016) in four areas: Public & Administrative, Public Procurement, EU & Competition and Social Housing.
Date Published: 09 June 2016