Anna-Marie Curran is a partner in A&L Goodbody's EU, Competition & Procurement group. She has extensive experience in competition law, procurement law, sectoral regulation, EU and Irish merger filings, cartels, State aid, competition law enforcement and immunity applications.
Anna-Marie advises a wide range of clients across contentious and non-contentious competition law and procurement law matters. She has represented clients in the Irish and Northern Ireland courts and before the Competition and Consumer Protection Commission (CCPC), the Court of Justice of the European Union and the European Commission.
Areas of Expertise
Market Recommendations
"Anna-Marie Curran brings real insights to the table." (Chambers Europe 2023)
"I wouldn't use anyone else. She is a rock of common sense and can tell you things about your business that even you don't know. She gives very practical and strategic advice. I would be lost without her." (Legal500 2022)
"Anna-Marie Curran is excellent, she provides practical advice and communicates in a way that can be forwarded to the business in a very understandable and clear manner. She is also excellent at negotiating a position with regulators on behalf of her clients." (Legal500 2022)
"Always makes herself available to the client to provide practical, sound and quick advice. Her practicality and decisiveness instil great confidence." (Legal 500 2020)
Professional activities
A regular conference speaker on competition law and procurement law, Anna-Marie has written and spoken widely on these areas both nationally and internationally. Anna-Marie lectures at the Law Society of Ireland and the Honourable Society of the Kings Inns and is a former Chairperson and Vice President of the Irish Society for European Law. Anna-Marie is the procurement expert for Ireland in the European Commission's European Assistance for Innovation Procurement (EAFIP) initiative.
Education
Solicitor, Law Society of Ireland
Solicitor, Law Society of Northern Ireland
Solicitor, Law Society of England and Wales
Barrister-at-Law, Honourable Society of Kings Inns
BCL (Intl), University College Dublin and DePaul University College of Law Chicago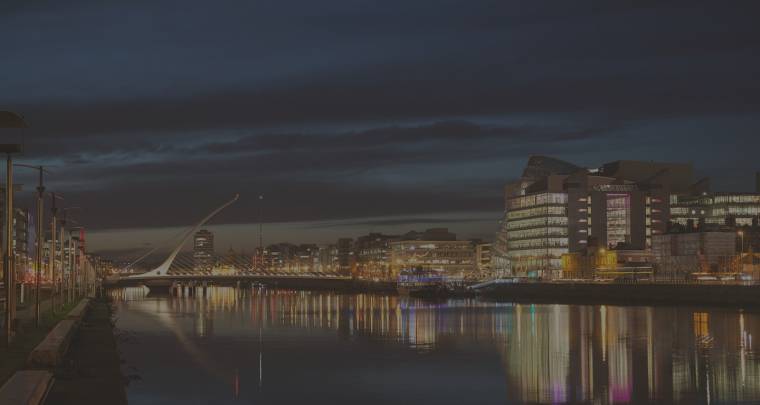 Anna-Marie Curran
Partner, EU, Competition & Procurement
Dublin