Dario Dagostino is a partner in A&L Goodbody's Litigation & Dispute Resolution Department focussing on Financial Regulatory matters. Dario is also Head of our Regulatory Risks and Investigations Group. He frequently advises clients on all aspects of their interactions with regulatory authorities such as the Central Bank of Ireland on regulatory compliance, authorisation and enforcement. In addition, Dario represents clients in commercial disputes with a focus on civil proceedings with a regulatory aspect and in advising on corporate criminal issues.
Areas of Expertise
Experience Advising:
Various financial institutions in dealing with supervisory enquiries and enforcement proceedings including those commenced by the Central Bank of Ireland, the Irish Stock Exchange, the Office of the Director of Corporate Enforcement and the Data Protection Commissioner.
Regulated firms on regulatory enquiries including Central Bank 'Themed Inspections' and 'Skilled Person' Reports.
Domestic and international clients in commercial disputes before the Irish courts including claims for damages arising from regulatory decisions in the financial services and competition spheres.
Companies and financial institutions in response to 'dawn raids' and other regulatory and public enquiries concerning suspected breaches of competition law, data protection requirements, fraud and other regulatory issues.
Companies and regulated firms in relation to the conduct of a wide range of internal investigations.
Various aspects of compliance procedures including those relating to anti-money laundering, anti-corruption, conduct of business rules and consumer protection legislation.
Self-reporting obligations and managing clients' relationships with regulatory authorities.
Market Recommendations
"He is exceptionally able in dealing with the regulator and can analyse masses of complex information and distil it down into the key issues" (Chambers Global 2021)
"Attention to detail, familiarity with the regulatory enforcement process, market experience and dedication." (Chambers Global 2020)
"Future Leader for Litigation." (Who's Who Legal 2020)
"Provides pragmatic and concise advice and guidance and has excellent attention to detail." (IFLR1000 2020)
Professional activities
Dario regularly presents to clients on a range of compliance related issues. He has written various articles and participated in government consultations regarding the reform of regulatory enforcement powers.
Education
Solicitor, Law Society of Ireland
Solicitor, Law Society of England and Wales
B.C.L. Oxford University
B.A. (Jurisprudence) Oxford University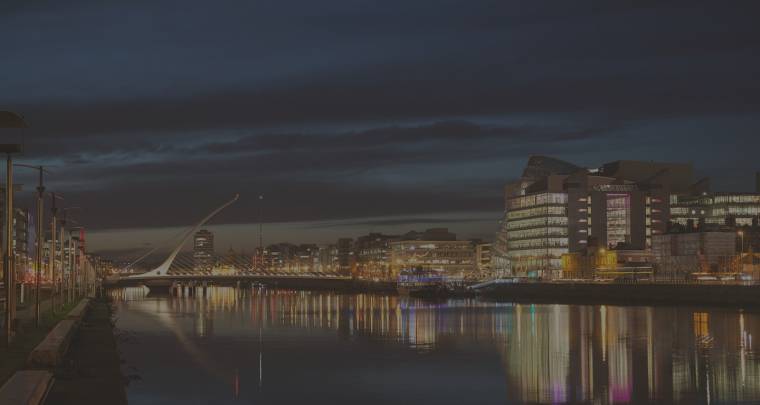 Dario Dagostino
Partner, Financial Regulation
Dublin