Kerill O'Shaughnessy is a partner in the Asset Management & Investment Funds group. He acts for a range of funds, promoters and service providers and has extensive experience in advising on the establishment and operation of regulated and unregulated Irish investment funds including liquid retail funds (UCITS, ETFs, Retail Investor AIFs), illiquid professional investor funds (PE / VC / debt funds structured as limited partnerships, real estate funds), fund of funds, master feeder structures and segregated mandates.

Kerill has advised on the authorisation and ongoing operation of a number of UCITS management companies, AIFMs and management companies established to manage both UCITS and AIFs (Super Mancos) including those with MiFID top-up permissions.

He also advises a number of fund service providers including third party management companies, fund administrators and depositaries operating in the Irish market, and has advised on a number of significant recent M&A transactions in the asset management sector in Ireland.
Areas of Expertise
Experience Advising:
A UK-headquartered private equity firm on the establishment in Ireland of an AIFM and a buyout PE fund structured as a limited partnership.
A global insurance and asset management group in respect of its UCITS ICAV and CCF platforms with a range of active and passively managed funds including index tracking strategies.
A start-up ETF manager on the establishment and authorisation of a UCITS management company with MiFID top-up permissions, and its range of actively-managed ETFs and segregated mandates.
A global asset management group in respect of its UCITS fixed income range including money market funds, liquidity funds and short duration bond funds.
A private equity firm on the establishment in Ireland of a PE fund structured as a limited partnership.
A UK-based distribution-focused investment firm on its Irish UCITS platform comprising a broad range of actively managed strategies including traditional and alternative UCITS strategies.
Actively-managed UCITS platforms and management companies for a number of UCITS clients investing across the full range of UCITS-compliant investment strategies.
Acting as legal counsel to Irish fund management companies, fund administration and depository service providers operating in the Irish market.
Acquisitions and disposals of fund management companies and fund service providers in Ireland.
Advising a specialist private equity and real estate fund servicing group on the establishment of operations in Ireland including the authorisation of an AIFM, a fund administrator and a real asset depositary business.
A boutique venture capital firm on the establishment in Ireland and fund-raising for its venture capital fund.
A European asset manager on establishing a hedge fund structure involving a Master ICAV, Feeder ICAV and Delaware LP marketed to US taxable, non-US and US tax exempt investors.
Market Recommendations
"Adds real value by bringing his technical knowledge to bear not just in his advice and support but also in fostering innovation in the wider funds sector." (Legal 500 2023)
"Kerill O'Shaughnessy has excellent expert knowledge and provides outstanding client service." (Chambers Global 2023)
"An unmatched combination of knowledge, work ethic and values. Our respect for Kerill has continued to grow as we work with him and his team." (Legal 500 2021)
"Extremely personable, market leader in the fund space, and such a depth of knowledge outside of the fund space he can provide a holistic view and approach to delivering client-specific solutions. Maintains extreme focus in the face of significant moving parts and dealing with several stakeholders." (IFLR1000 2021)
Professional activities
Kerill speaks regularly at conferences on asset management and investment fund related topics. He is an active member of Irish Funds and has sat on a number of Irish Funds industry association working groups including on Limited Partnership Legislative Reform, Private Equity, Real Estate and Real Assets. Kerill is also a lecturer on the Law Society of Ireland's Finance Law Diploma programme.
Education
Bachelor of Business and Legal Studies, University College Dublin
Solicitor, Law Society of Ireland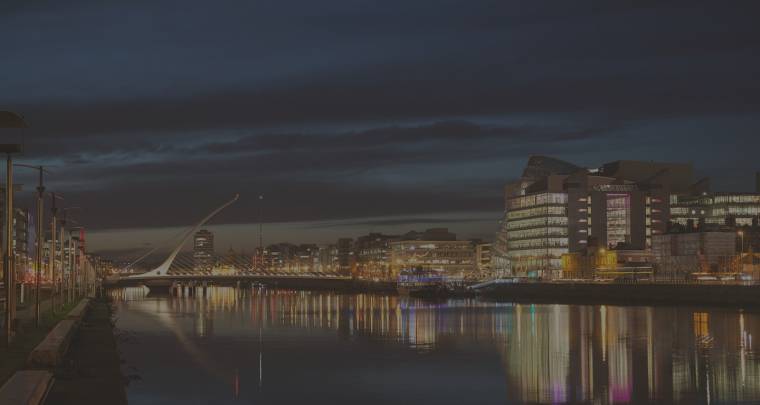 Kerill O'Shaughnessy
Partner, Asset Management & Investment Funds
Dublin