Mark Devane is a partner in A&L Goodbody's Disputes & Investigations Group with expertise in advising on all interactions with regulatory bodies, with a particular focus on investigations by the Central Bank of Ireland and European Central Bank. As well as market leading experience on regulatory investigations, Mark's experience includes advising clients on issues relating to fitness and probity, individual accountability, whistleblowing and regulatory inspections.
Mark has also represented financial institutions and other regulated entities in the financial services sector in litigation at all levels of the Irish courts.
Areas of Expertise
Experience Advising:
A number of regulated entities on investigations by the Central Bank of Ireland under its administrative sanctions procedure, including responding to statutory requests for information and documents, issues of individual accountability, submissions to the Central Bank and conclusion of investigations.
Significant credit institutions in relation to enforcement actions by the European Central Bank under the Single Supervisory Mechanism.
Regulated firms on regulatory enquiries including Central Bank 'Themed Inspections' and 'Skilled Person' Reports.
A range of regulated entities on individual accountability and preparedness for the Central Bank's upcoming Senior Executive Accountability Regime including senior executive and Board briefings, gap analysis and legal advice on SEAR and the fitness and probity regime.
Credit institutions on responding to all aspects of the Central Bank's investigation into tracker mortgages including resolving the investigations with the Central Bank and follow-on litigation and complaints by customers to the FSPO.
Various financial service providers on a wide range of legal and regulatory issues regarding anti-money laundering compliance processes to include customer due diligence procedures and 'refresh' exercises and responses to Central Bank risk management programmes.
A number of multinational organisations on their anti-corruption obligations under Irish legislation and their reporting obligations, as well as drafting anti-corruption policies for such organisations.
Multinational companies on Irish lobbying legislation and interactions with Irish politicians and their staff.
Market Recommendations
'Superb attention to detail. His probing questions mean that we produce our best work and give the best account of ourselves.' (Legal 500 2022)
Education
Solicitor, Law Society of Ireland
BBLS, University College Dublin
LLM, London School of Economics
MSc (Business of Law), University College Dublin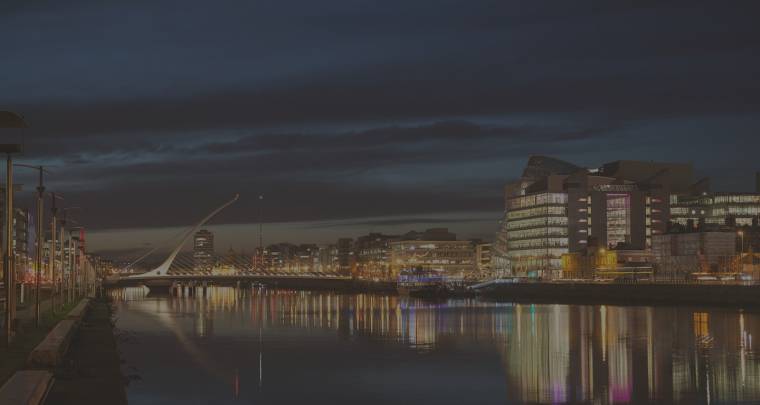 Mark Devane
Partner, Disputes & Investigations
Dublin