Michael Barr is a partner in A&L Goodbody's Asset Management & Investment Funds group and focuses on various aspects of mutual funds law and regulation and on the establishment, authorisation and listing of funds in Ireland. He is currently involved in advising clients on all aspects of both the Alternative Investment Fund Managers Directive and UCITS V as well as related issues.
Michael advises on the setting-up of various types of UCITS and Irish alternative investment funds. He has also set up various unregulated structures and works with fund service providers in connection with custody, administration, prime brokerage and other service agreements.
Areas of Expertise
Experience Advising:
Oaktree Capital on the establishment of Targeted Investment Opportunities ICAV focused on investment in Irish real estate and its subsequent conversion to an ICAV.
Prudential South Africa on the establishment of a RIAIF ICAV platform with eight sub-funds and the establishment and set up of an AIFM which acts as such to the RIAIF ICAV.
Hibernia REIT on all Irish asset management and regulatory aspects of its launch and on its internalisation project whereby it became its own AIFM.
Prudential M&G in respect of its loan fund platforms, including investment companies, a CCF and a unit trust – all with multiple sub-funds.
Blackstone on the operation of Irish QIAIF unit trusts used to hold Irish property assets.
Aviva Investors in respect of it UCITS money market fund range.
Carysfort Capital and a US private equity investor on the set up of an Irish QIAIF to invest in Irish property transactions.
Goodbody Fund Management Limited on its authorisation as a UCITS management company, making it a 'Super ManCo' .
Majedie Asset Management in respect of its UCITS fund.
LBBW Asset Management in respect of the authorisation of the first Irish platinum and palladium fund.
Market Recommendations
"He has a deep understanding of the business, which helps us to get things done quickly." (Chambers Europe 2021)
"He has fantastic industry knowledge and can package it for us in terms of identifying the key aspects and what we need to do." (Chambers Europe 2021)
"Professional, responsive and fantastic technical knowledge and experience evident with every engagement." (IFLR1000 2021)
"A strong communicator who is up to date in his sectors and always available to assist on short notice." (Legal 500 2020)
Professional activities
Michael was elected to the governing Council of Irish Funds (the industry representative body) in 2019 following a vote of industry participants and he has been published on a number of legal topics.
Education
Solicitor, Law Society of Ireland
BCL, University College Dublin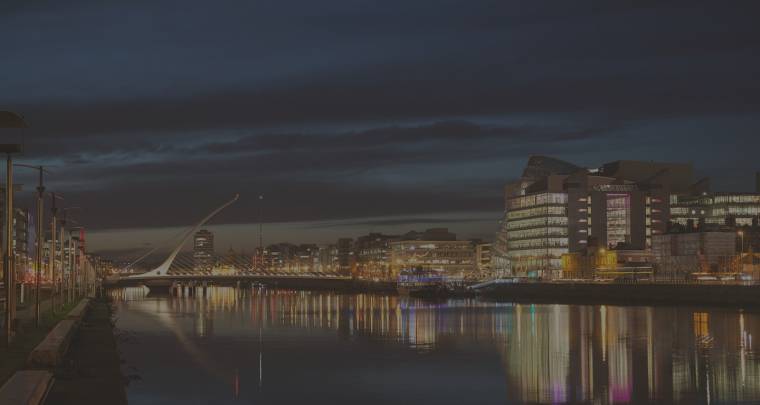 Michael Barr
Partner, Asset Management & Investment Funds
Dublin