Michael Barr is a partner in A&L Goodbody's Asset Management & Investment Funds group and focuses on various aspects of asset management and investment funds law and regulation. He advises on the establishment, authorisation and listing of funds in Ireland.
Michael advises on the setting-up of various types of UCITS, regulated alternative investment funds and unregulated structures. He has also advised on M&A and restructuring deals involving Irish regulated entities. Michael has also advised boards of funds that have experienced a variety of commercial and regulatory challenges.
Areas of Expertise
Experience Advising:
M&G Investment Management in respect of its loan fund platforms, including investment companies, a CCF and a unit trust – all with multiple sub-funds.
Aviva Investors in respect of it UCITS money market fund range.
IQEQ in respect of various Irish real estate funds.
Key Capital on their QIAIF private equity fund ranges.
Oaktree Capital on the establishment of Targeted Investment Opportunities ICAV focused on investment in Irish real estate.
M&G South Africa on the establishment of a RIAIF ICAV platform with numerous sub-funds.
Pinnacle Investment Management in respect of their Irish UCITS fund range.
Henderson Park on the establishment of an ICAV to acquire the Green Property portfolio of Irish real estate and on the establishment of a second ICAV to acquire residential and commercial assets.
River and Mercantile in respect of their UCITS umbrella fund structure.
Hibernia REIT on all Irish asset management and regulatory aspects until its acquisition in Q2 2022.
Carysfort Capital and a US private equity investor on the set up of two Irish QIAIFs to invest in Irish property transactions.
Goodbody Fund Management Limited on its authorisation as a UCITS management company, making it a 'Super ManCo'.
Market Recommendations
"Long-term relationship. Understands our business. Reliable. Responsive. Accessible. Knows the industry." (IFLR1000 2023)
"Michael Barr is always very easy to deal with…He delivers an excellent level of service." (Chambers Europe 2023)
"Understands our business and how we operate, and can advise on how to meet regulatory responsibilities. Manages an excellent team." (IFLR1000 2022)
"He has fantastic industry knowledge and can package it for us in terms of identifying the key aspects and what we need to do." (Chambers Europe 2021)
Professional activities
Michael was elected to the governing Council of Irish Funds (the industry representative body) in 2019 for a three-year term following a vote of industry participants and he has been published on a number of legal topics.
Education
Solicitor, Law Society of Ireland
BCL, University College Dublin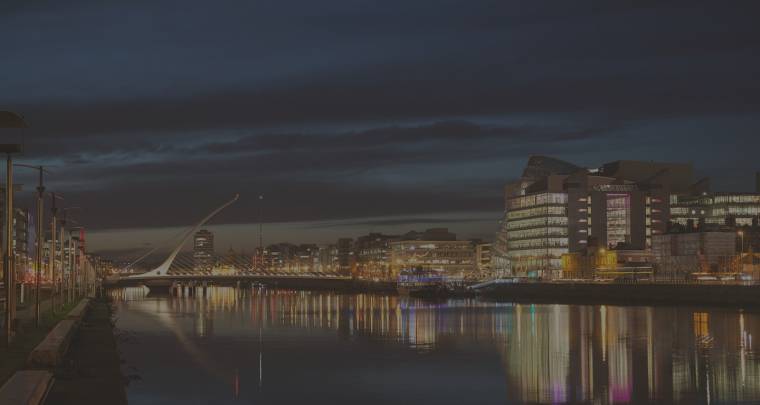 Michael Barr
Partner, Asset Management & Investment Funds
Dublin