Sinéad Lynch is a partner in the Corporate and M&A practice, specialising in insurance. Sinéad's experience covers a wide range of aspects of insurance and reinsurance law and regulation. These include the set up and authorisation of insurers, reinsurers and insurance intermediaries, ongoing regulation, provision of cross-border services. She also advises on the full spectrum of advisory and transactional matters, which include the sale/purchase/transfer of insurance companies/businesses and restructurings. Sinéad has been involved in a large number of domestic and cross-border portfolio transfers. Sinéad was named in the global list 'IFLR1000 Women Leaders 2022'.
Areas of Expertise
Experience Advising:
Friends First on the proposed portfolio transfer and wider business combination of its two Irish life assurance operations.
Aviva in relation to the sale of its health insurer, Aviva Health, to Irish Life.
XL Group on the re-domiciliation of its ultimate holding company from Ireland to Bermuda.
ACE Group on the combination of its Irish and UK non-life insurance operations.
Aviva on the transfer of the life assurance business of its Irish life assurer (Aviva Life & Pensions Ireland) to its UK life assurer (Aviva Life & Pensions UK).
UBS on the transfer of a high value part of the life assurance business of an Irish authorised life insurer to a third party life undertaking based in France.
Danica Group on the life insurance portfolio transfer from its Irish life insurer to its Danish life insurer.
In relation to numerous transfers of captive insurance portfolios, including for the Vodafone, Alcatel-Lucent, BMW, Procter & Gamble, Dow and Scottish Power Groups.
Financially regulated companies in relation to administrative sanctions actions taken by the Central Bank of Ireland, including actions taken against Combined International Insurance; as well as regulatory enforcement issues and other contentious and potentially contentious matters.
CNP Europe Life on an innovative longevity risk transfer arrangement with Coca-Cola involving a novel structure.
Market Recommendations
"Next Generation Partner." (Legal 500 2022 and 2021)
"Highly regarded." (IFLR1000 2022, 2021, 2020 & 2019)
"Rising Star." (Expert Guide Rising Stars 2021)
Professional activities
Sinéad has been a contributor author to the European Lawyer Reference Series book 'Insurance & Reinsurance Law and Regulation'; has had a number of articles on insurance topics published; has lectured in the Law Society of Ireland and has presented on a range of insurance law and regulation topics at seminars (both in Ireland and across Europe) over the last number of years.
Education
Solicitor, Law Society of Ireland
LLM Commercial Law, University College Dublin
BCL, University College Dublin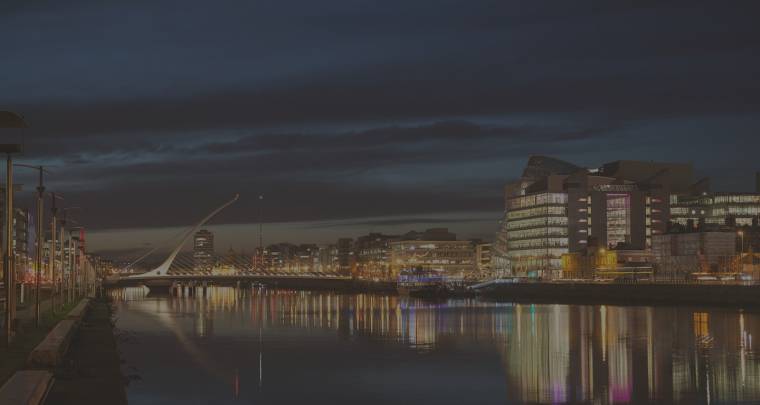 Sinéad Lynch
Partner, Insurance & Reinsurance
Dublin