Stephen Carson is Head of the Asset Management & Investment Funds group. He was Head of the London office from 2018 to 2022. Stephen advises international asset management firms and investment banks in relation to the establishment and authorisation of all types of investment funds including UCITS, AIFs, exchange traded funds (ETFs), money market funds, hedge funds, private equity funds and property funds as well as authorisation of UCITS management companies and alternative investment fund managers (AIFMs). He also acts for the promoters of, and service providers to, Irish domiciled investment funds including investment managers, fund administrators and depositaries in relation to depositary, administration, prime brokerage and other service agreements.
Areas of Expertise
Experience Advising:
DWS Investments in relation to its Irish ETF platform, including in relation to the establishment of synthetic and physical replicating index tracking ETFs, smart beta products and structured UCITS.
WisdomTree in relation to its range of Irish ETFs and the establishment of its Irish MiFID distribution entity.
Intermediate Capital Group on their QIAIF platform investing in credit, high yield and loan strategies using a "Super QIF" structure involving section 110 special purpose vehicles.
CQS, a London based hedge fund manager, on the establishment of a number of Irish QIAIF sub-funds pursuing various debt and credit strategies.
HANetf on the establishment of its management company and ICAV as a white labelled ETF platform, including a range of active and passive ETFs.
DWS Investments in relation to its Irish UCITS money market funds, including advising of the implementation of a reverse distribution facility to manage the impact of negative yields on constant net asset value share classes.
Sarasin & Partners in relation to the re-domiciling of its range of Guernsey unit trusts to Ireland, the establishment of a UCITS common contractual fund, a UCITS management company and a range of systematic UCITS funds.
Market Recommendations
"Very experienced. Warm personality. Good leader. Supports the team well. Responsive." (IFLR1000 2023)
"Experienced. Good client relationship skills." (IFLR1000 2022)
"Stephen is knowledgeable, personable and delivers an excellent service." (IFLR1000 2022)
"Stephen is proactive and has become a valued partner as we have grown as a firm." (Legal 500 2020)
Professional activities
Stephen regularly speaks at international conferences and other industry events. He is currently a member of the Irish Funds ETF Working Group. Stephen was the chairperson of the Irish Funds association's Working Group on ELTIFs and Loan Funds from 2015 to 2016. He was a member of the Marketing Committee of the Irish Funds association from 2012 to 2014. Stephen was a member of the Events Committee of the Irish Funds association from 2017 to 2020.
Education
Solicitor, Law Society of Ireland
Dip. Financial Services Law, Law Society of Ireland
BL, the Honourable Society of King's Inns
BCL, University College Cork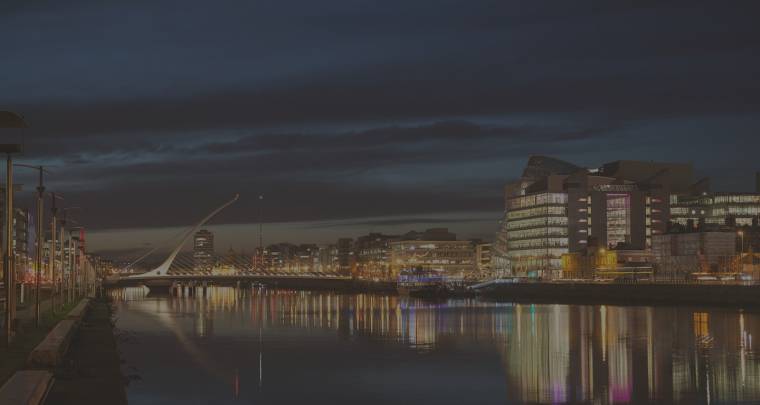 Stephen Carson
Partner, Asset Management & Investment Funds
Dublin