A&L Goodbody appoints new Chairman of the firm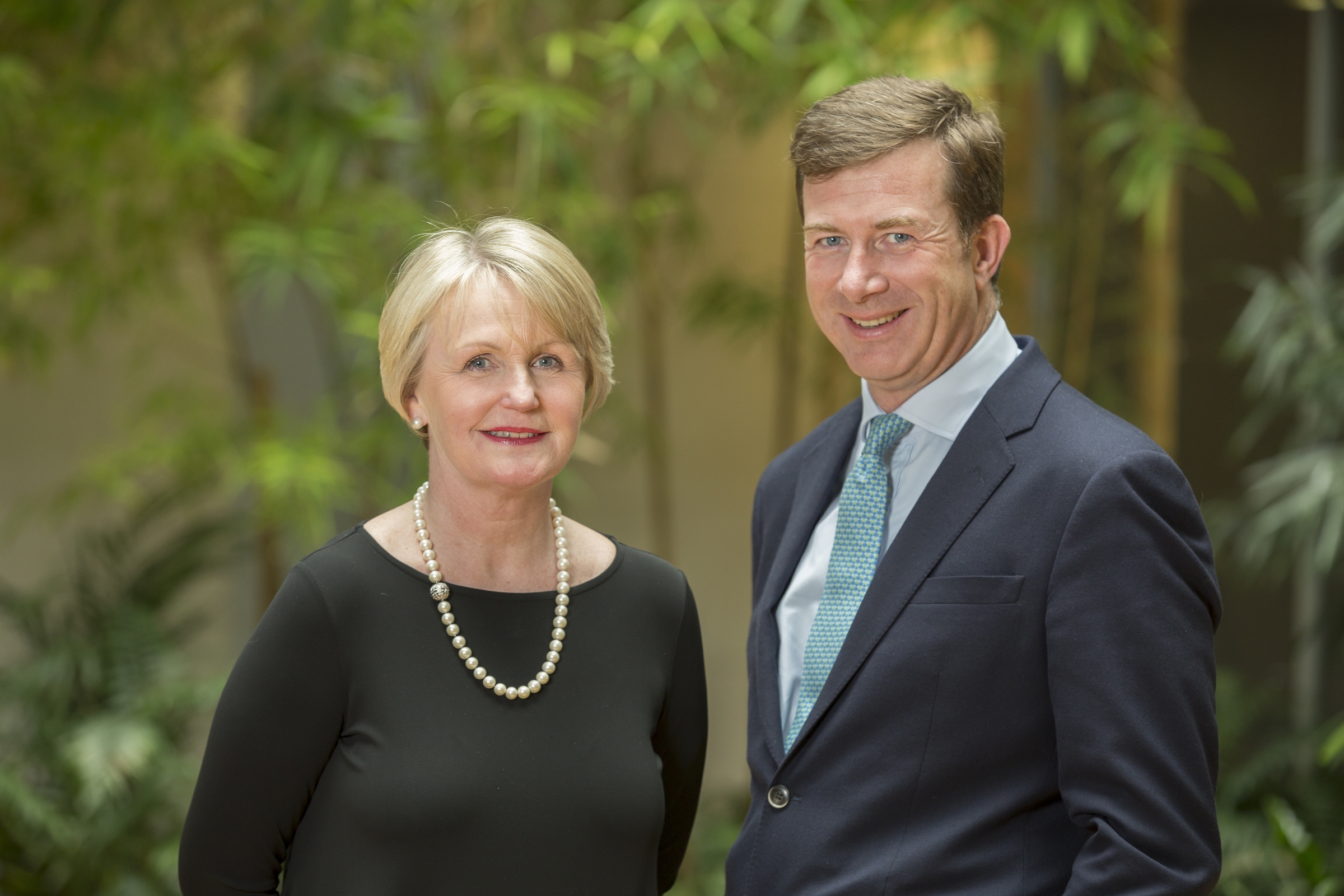 Pictured L-R: Catherine Duffy, new Chairman, and Julian Yarr, Managing Partner, A&L Goodbody
A&L Goodbody has announced the appointment of Catherine Duffy as the new Chairman of the partnership. Catherine succeeds Paul White who has completed two successful three-year terms in the role. Paul will continue as one of the firm's most senior and respected partners focusing on his extensive corporate client practice.
Catherine Duffy is one of A&L Goodbody's most experienced partners specialising in banking and financial services and she is head of the firm's aviation finance practice. With over 25 years in the firm, Catherine has significant knowledge of the business and the international and domestic markets in which the firm operates.
As Chairman a particular focus for Catherine will be connecting with key clients and providing an additional contact point to deepen the firm's client relationships in order to better serve their needs. Her leadership experience within the firm, combined with her involvement on corporate boards for international and domestic organisations in both the public and private sectors, will enhance this aspect of her role. Catherine will continue to work with her existing clients alongside her duties as Chairman.
Commenting on Catherine's appointment, Julian Yarr, Managing Partner at A&L Goodbody, said: "Firstly, I would like to thank Paul White who did a tremendous job during his six year term. Catherine is an outstanding lawyer and leader, and I'm confident that our firm and clients will benefit from her judgment and experience. We have ambitious plans to better serve our clients and also attract and develop the very best talent and I look forward to working with Catherine in achieving these ambitions."
Date Published: 16 May 2016