Catherine Duffy is a Consultant in the Finance Department focusing on all aspects of banking including corporate and acquisition financing, asset financing (aircraft, property, and shipping), securitisation, tax-based financing and leasing, and general banking. Catherine has been recognised as one of Ireland's most influential and successful business women at the Women's Executive Network (WXN) 2017 Awards. Catherine served as Chairman of A&L Goodbody from 2016 until 2019.
Areas of Expertise
Experience Advising:
NTMA/Ireland Strategic Investment Fund as senior lender to Activate Capital
GECAS as seller and Start Ltd as issuer on the latest START 2018-1 asset backed securitisation
Elix Aviation Capital and Morgan Stanley Bank in connection a US$200m aircraft portfolio financing warehouse facility
Zephyrus Aviation Capital on its first structured ABS financing for the acquisition of a portfolio of 21 aircraft
The launch by Vx Capital Partners of the first all-cargo aircraft asset backed securitisation
Smartwings Aircraft Finance Insurance Consortium supported multi-aircraft deal
Cairn in relation to a debt refinancing of its Irish law €200m senior debt facility
Market Recommendations
"The dean of Irish aviation lawyers. She is well respected globally." (Legal 500 2021)
"One of the most respected Irish finance lawyers with broad experience across all types of transactions, including securitisations and leasing transactions." (Legal 500 2020)
"Absolutely brilliant – she knows the industry inside out." (Chambers Global 2020)
"Fantastic… a superb banking lawyer. She has vast experience across the full range of asset finance mandates." (Chambers Global 2019)
Professional activities
Catherine is a member and former Chair of the legal advisory panel to the Aviation Working Group to the Unidroit Convention on International Interests in Mobile Equipment. She was a member of the first Advisory Group to the Irish Maritime Development Office set up to promote and assist the development of Irish shipping and shipping services. Catherine is the author of the Irish chapter of Hames and MacBain's book on Aircraft Finance and the Irish chapter of Graeme MacBains book on Aircraft Liens and Detention Rights. She is also a non-executive director of Irish Continental Group and a former director of Beaumont Hospital, where she chaired the Services and Governance Committee of the Beaumont Board for 6 years.
Education
Solicitor, Law Society of Ireland
BA, Trinity College Dublin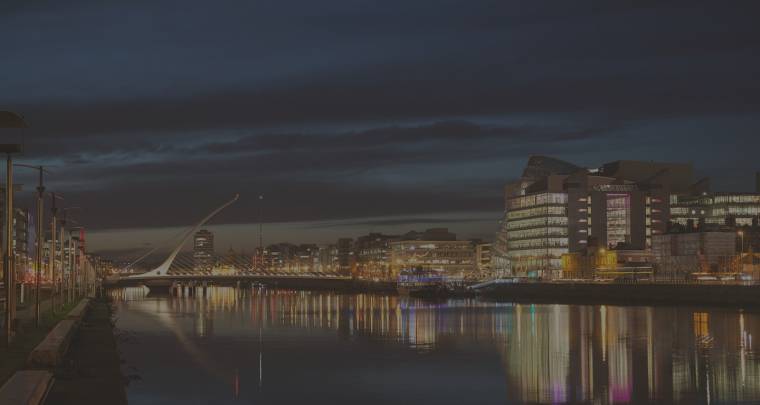 Catherine Duffy
Consultant, Finance
Dublin