Sheena Doggett is a partner in the firm's Corporate department and a member of the Private Equity & Mergers and Acquisitions team. Sheena has worked with ALG for more than 25 years and is head of the firm's Corporate team in London splitting her time between Dublin and London. Her key areas of expertise include private equity, corporate governance, corporate finance, mergers and acquisitions, joint ventures, incentives, corporate restructuring, ESG and general commercial matters.
Sheena regularly advises a wide range domestic and international corporates, financial institutions, private equity funds, management teams and founders. Her recent relevant experience include disposals and acquisitions in the finance, payments services and technology sectors and disposals by founders (including family groups) of significant businesses established and developed in Ireland. Most recently, Sheena was listed in the elite international group of prominent female lawyers, 'IFLR1000 Women Leaders' in 2023, 2022 and 2021 as well as being named in Business Today, Lawyer Awards as one of the 'Top 10 Most Influential Corporate / M&A Lawyers in Ireland'.
Areas of Expertise
Experience Advising:
Ulster Bank and NatWest on its strategic withdrawal from the Irish market.
The founder of KB Associates on the sale of a minority stake in KB Associates to ECI Partners and on the subsequent sale of KB Associates to Waystone, Montagu and Hg.
Management on its co-investment with Amundi to acquire KBI Global Investors.
Investec on the sale of their Wealth & Investment business to Brewin Dolphin and on the disposal of Start Mortgages and Nua Mortgages. And Investec Bank plc and group on its European restructuring.
The Carton Family in the sale of Manor Farm.
Brown Bag Films on its acquisition by 9 Story Media Group.
The owners of Scale-up Systems Limited on its sale to Mettler-Toledo GmbH.
The shareholders of E&I Engineering Ireland Limited on its sale to Vertiv Holdings Co.
Nestlé on its acquisition of Wyeth's Nutritional's and Aimmune Therapeutics.
Aker Horizons AS on its €1bn acquisition of Mainstream Renewable Power Limited.
Analog Devices on its $25bn global restructuring following the acquisition of Linear Technologies in 2018, the $3bn global restructuring following the acquisition of Hittite Microwave Corporation and on its global restructuring following the acquisition of Maxim Integrated Products, Inc.
Spectrum Equity on various Irish acquisitions and disposals including PicMonkey, Survey Monkey, Wedding Wire, Digital Marketing Institute and Rapid Ratings International Limited.
The executive management co-investing with Star Capital on the acquisition of ASL Airlines.
Fortress on the acquisition of Prem Hotels and Colony's Capital Irish interests.
Market Recommendations
"Sheena's experience is unparalleled, and she brings this to everything she works on. She is client-focused, responsive and practical. We can always rely on her to provide solutions to complex issues, grounded in extensive market knowledge." (Chambers Global 2022)
"Very commercial, practical and experienced. Also very approachable and strong in her field." (IFLR1000 2022)
"Extremely commercial, brilliant on a deal and always gets you the right outcome - a great negotiator." (Chambers Global 2022)
"We use all the top lawyers in the magic circle firms and choose Sheena because she is so good." (Chambers Global)
Education
Solicitor, Law Society of Ireland
BCL, University College Dublin
Certificate and Diploma in Company Direction, Institute of Directors in Ireland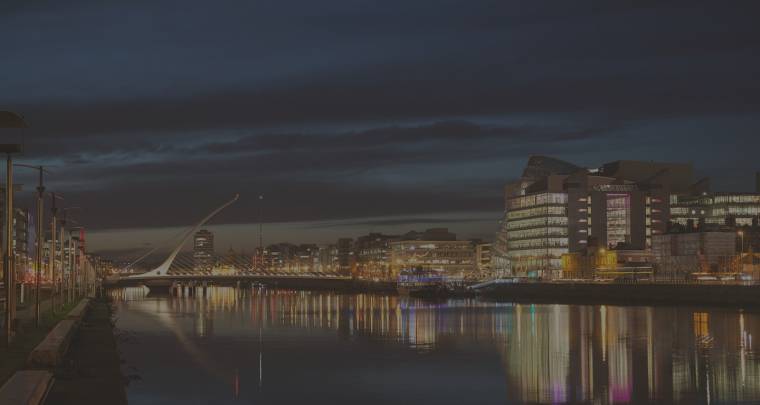 Sheena Doggett
Partner, Corporate and M&A
Dublin