Alan Roberts is a partner in and joint Head of A&L Goodbody's Environmental & Planning group. Alan advises on contentious and non-contentious environmental and planning work. He works closely with the Energy & Natural Resources, Commercial Property and M&A groups. Alan also advises on interaction with regulatory enforcement agencies, third party liability claims, contaminated land clean up and the defence of environmental and health & safety prosecutions. In particular, he has specialist experience advising in relation to the development, operation and funding of renewable energy projects.
Areas of Expertise
Experience Advising:
Canadian Pension Plan Investment Board on all Irish law environmental, offshore petroleum safety and planning aspects of the acquisition by Canada Pension Plan Investment Board of Royal Dutch Shell's interest in the Corrib Gas Field.
SK Biotek on all Irish environmental law aspects of its acquisition from BMS of an API pharmaceutical manufacturing plant in County Dublin.
A US private equity fund in a dispute with adjoining land owners arising out of the development of a high profile city centre office development valued in excess of €100 million involving novel land right claims.
A consortium of banks on the original financing and subsequent refinancing of a significant strategic waste facility development, including detailed advices in relation to waste policy, waste licensing, planning consent and the use of CPO powers.
Broadhaven Credit Partners on the planning law aspects of the acquisition and financing of a portfolio of ongoing residential development sites.
Element Power in judicial review proceedings brought by an objector against a decision made by An Bord Pleanála (the national Planning Appeal Board) to designate North Meath Windfarm as "strategic infrastructure development" (SID) under the Planning Acts and the subsequent judicial review challenge against An Bord Pleanála's refusal of planning permission.
Oweninny Power DAC (a joint venture between Bord na Móna and the ESB) on securing SID planning permission from An Bord Pleanala for a 172MW development following an oral hearing and a significant level of objection. We are currently acting on behalf of OPDAC in the defence of judicial review proceedings.
Ballycumber Windfarm in injunction proceedings against objectors seeking to obstruct the construction of the windfarm and in the defence of related trespass proceedings. We are also acting for the windfarm company which is a notice party in related judicial review proceedings.
Derrysallagh Windfarm relative to issues arising out of a High Court ruling in connection with its grid connection works.
A multi-national corporation in respect of its aftercare obligations pursuant to an IPPC licence and related contractual obligations with the EPA and a third party including strategic advices in relation to avoidance of prosecution by the EPA.
Market Recommendations
"His understanding of Ireland's planning law is detailed and his knowledge on the topic extensive. I found his attention to detail and ability to adequately evaluate the big picture to be particularly helpful." (Legal 500 2022)
"Quickly integrated into our project and has been impressive in his ability to guide us through a vast and complex area of the law." (Legal 500 2021).
"A leading lawyer." (Legal 500 2020)
"Trusted adviser" (Legal 500 2019)
Professional activities
Alan is a member of the Irish Environmental Law Association and of the Health and Safety Lawyers Association of Ireland. He regularly lectures on planning and environmental issues (including health and safety matters) to industry groups and the Law Society of Ireland. Alan also contributed to the 'Enabling the Business of Agriculture 2019' for Ireland, published by World Bank Group.
Education
Solicitor, Law Society of Ireland
BCL, University College Cork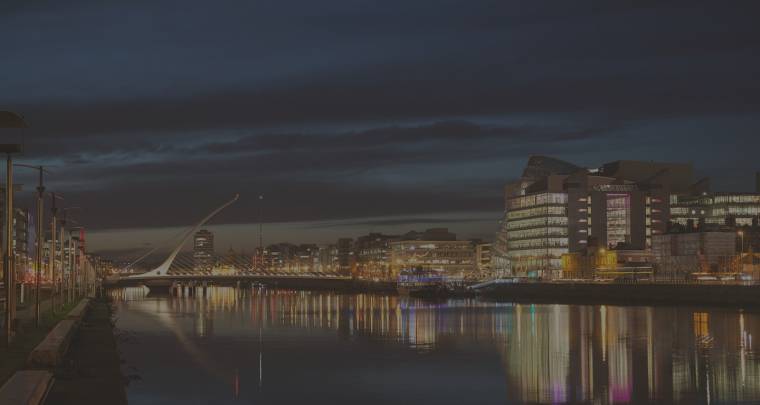 Alan Roberts
Partner, Environmental & Planning
Dublin